Reuther Library Community Archive: COVID-19 Experiences
Posted May 29th, 2020 by ljones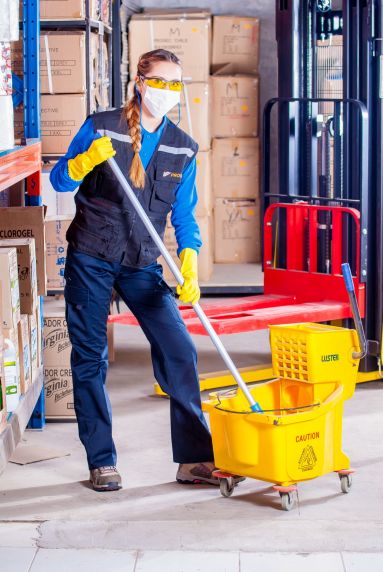 The Walter P. Reuther Library wants to hear from our community about your experiences during COVID-19.
We acknowledge that our community has been hit hard by the virus: Black Detroiters face higher mortality rates than the US average, workers represented by our partner unions have lost jobs or confront risks as essential workers. We are committed to making sure the voices of Detroiters, union workers, and the Wayne State community are not lost to future researchers.
If you would like to assist us in building this body of material documenting how the people of Wayne State University, Metropolitan Detroit, and the Michigan labor movement responded to coronavirus in their homes, educational pursuits, communities, and work places, please submit relevant material online.
At the Walter P. Reuther Library, we ensure that archival records are available for future generations to use in documentaries, articles, book projects, genealogical studies, dissertations, student papers and museum exhibits and other displays. Your contributions support this work for decades to come.
Do you have any of the following documenting this moment in history?
Letters, correspondence and email
Journal entries or diaries
Poems
Short stories
Personal essays
Photos
Oral histories or interviews
If you have items showing your experience as a caregiver, quarantined family, essential worker, parent or child with conflicting views on the need for social distancing, we want to collect these reflections. If you have lost a job or a friend or family member, we hope to record your experience during this historic moment.
Important photos and videos might show:
Social distancing during reopening efforts
Empty grocery store shelves or limits on purchases
Signs thanking essential workers
Signs requiring masks, social distancing, or other regulations
Scenes outside of hospitals and care facilities
Groups of people wearing masks or socializing at a distance
If you have additional ideas, we are interested in speaking with you.
Please submit only material created entirely by you and not copied from or based, in whole or in part, upon any other photographic, literary, or other material except when such material is in the public domain, or you have permission of the copyright owner, or its use is allowed by "Fair Use" as prescribed by the terms of the United States copyright law.
The Reuther Library may choose to decline submissions that do not adhere to the guidelines of our collecting policy.
If you would like to refer or nominate material which you do not own, please contact Louis Jones Field Archivist (donor relations, historian).