(30457) Urban Renewal, Wayne State University, University City, 1961
Posted April 24th, 2013 by eclemens
in
A view of the neighborhood at the corner of W. Warren Avenue and Lincoln. The area was targeted for demolition to make way for Wayne State's "University City," an area of mixed residential and educational development west of the main campus.
Caption Reads: "Northwest corner of Lincoln & W. Warren. It has everything!"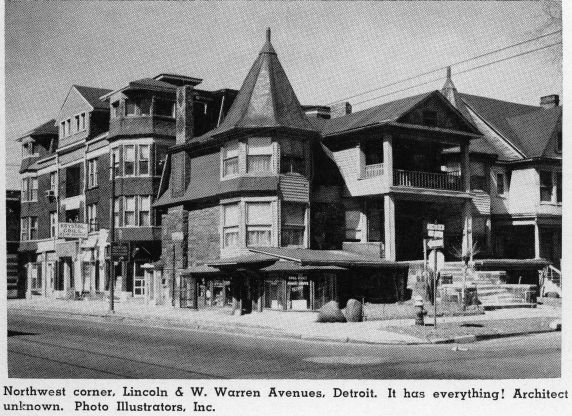 Photographer:
Photo Illustrators, Inc.