Farewell and Good Luck to AFSCME Archivist Johanna Russ
Posted September 27th, 2013 by cwesterman
The Walter P. Reuther Library bid a fond farewell last week to Johanna Russ, who served as the American Federation of State, County and Municipal Employees (AFSCME) Archivist from June 30, 2008 until September 27, 2013. After five years at the Reuther, Johanna Russ leaves Michigan to become Senior Archival Specialist at the Chicago Public Library.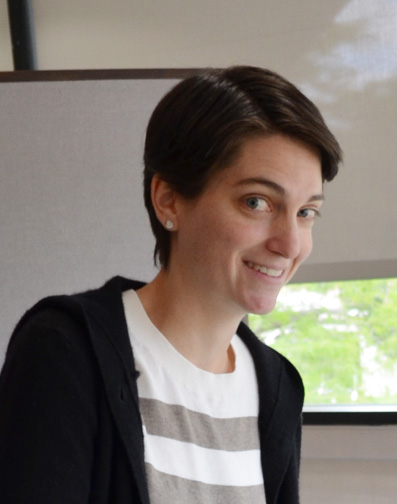 The Reuther Library became the official repository for the records of AFSCME in 1974, but Johanna was the first full-time AFSCME Archivist at the Reuther. During her time here, she processed over 500 linear feet of union records, added nearly 1000 photographs to the Reuther's online image galleries, relaunched AFSCME's national Records Management program, worked closely with researchers, and prepared an exhibit for the union's 75th anniversary. Her service to the Reuther Library included three years as the chair of the Publications Committee; in this capacity, she was both editor and publisher of the Reuther's blog and annual newsletter. She has been an active member of the Society of American Archivists, the Midwest Archives Conference, the Michigan Archival Association, the Metro Detroit Archivists League, and the Wayne State University President's Commission on the Status of Women.
On a personal note, I had the good fortune to work alongside Jo for three years. She's been a mentor, a true friend, and a kind editor, and although I'm sad to see her go, I'm certain that she'll go on to great success in Chicago. It may be a cliche to say that a departing colleague is irreplaceable, but while we hope to fill the AFSCME Archivist position without delay, it's hard to imagine that anyone will take her place.
Casey Westerman is the University Archivist of Wayne State University.