Walter P. Reuther Library Wins NHPRC Grant to Process Oral History Collection
Posted June 3rd, 2014 by Public Relation...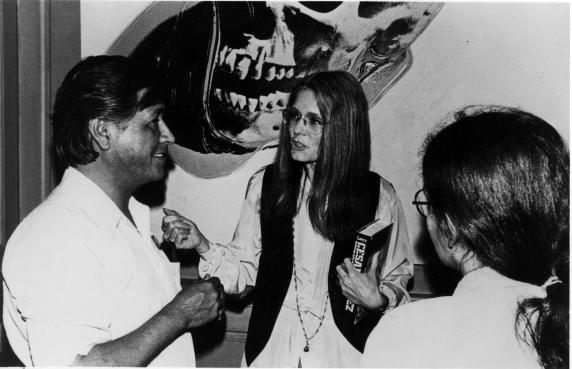 The Walter P. Reuther Library of Labor and Urban Affairs is proud to be chosen as the recipient of a grant of $109,152 from the National Historical Publications and Records Commission (NHPRC). This grant will facilitate the discovery and promotion of 1,660 oral histories of individuals directly involved in the labor, civil rights, and social justice movements, among other important historical developments.
Some of the oral histories were created by Wayne State University archival staff over the last 40 years, and many others were donated to the Reuther Library. These stories provide a deeper understanding of the lives and work of nationally prominent figures such as Grace Lee Boggs, Gloria Steinem, and Cesar Chavez. Perhaps more importantly, the oral histories also provide new perspectives on the American experience by allowing rank-and-file workers, immigrants, pioneering professional women, and minority urban dwellers to speak in their own voices.
"This grant will allow scholars to easily locate oral histories of labor leaders and individuals who tell their own stories in their own ways, bringing a new understanding of their lives and work," said Sandra Yee, dean of the Wayne State University Libraries. "Making these oral histories more accessible will be a huge benefit to researchers."
The National Historical Publications and Records Commission supports projects to facilitate the use of historical records held by archives and other repositories and to assure their long-term preservation. The Archivist of the United States is the Chairman of the fifteen-member Commission, which includes representatives from all three branches of the federal government as well as the leading archival and historical professional associations. Established in 1934 with the National Archives, the NHPRC has awarded nearly 5,000 grants for preserving, publishing and providing access to the nation's historical documents.
Pictured above: Cesar Chavez and Gloria Steinem in conversation.