Gallery Announcement: World War I Centennial
Posted August 25th, 2014 by eclemens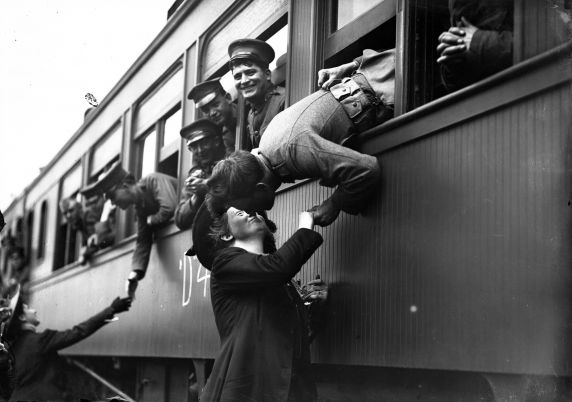 The World War I centennial is upon us. In honor of this occasion, the Walter P. Reuther Library is pleased to share a new image gallery: Stills from the World at War. The new gallery serves as a celebration of the extraordinary service of individuals, both military personnel and civilian, during the Great War, a commemoration of the lives lost, and a glimpse back into a period of time when Detroit, and America, was at a turning point in modern history.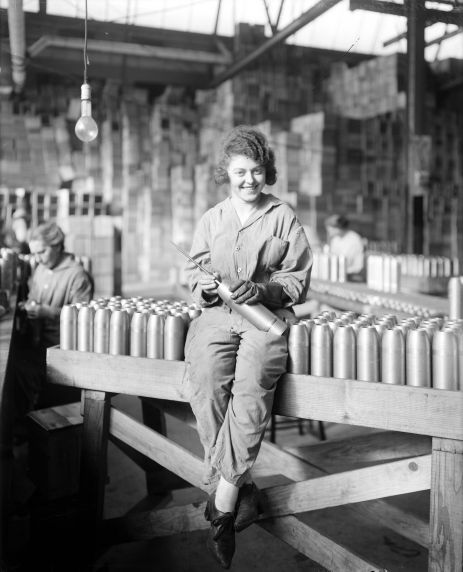 Stills from the World at War is divided into two sub-galleries designated by geographic location. Drawn primarily from the Detroit News Collection, the first sub-gallery The Home Front: 1914-1919 highlights the stateside wartime activities of Michigan residents, including: the draft and recruitment of soldiers, military mobilization, civilian activities in support of the Allied Forces, the role of women as they moved into the workplace, and the industrial production of war materials. Of particular note are shots of women building Liberty engines at the Lincoln Motor Car Company, the efforts of the Detroit Branch of the American Red Cross, soldiers training at Camp Custer and scenes of heartfelt joy throughout the city upon their safe return to Detroit. The images, scanned from original 5x7 glass plate negatives, are candid, emotional, and often a wonder to behold.
The second sub-gallery, The Western Front: 1917-1918, illustrates the activities of medical and military personnel overseas during the First World War, primarily that of the doctors and nurses from Detroit's Harper Hospital working out of Base Hospital #17 in Dijon, France. Included are: views of everyday life at the hospital, the treatment of casualties, the Spanish Influenza pandemic, and images of the 339th Infantry, known locally as the "Polar Bears." Much of the material was scanned directly from scrapbooks kept by Harper Hospital nurses and offers a unique perspective on daily life on Western Front.
The Great War is a vast topic and these galleries highlight but a small portion of the visual materials available for research at the Reuther Library. To further explore our collections, please contact a member of our Audiovisual Department to make an appointment.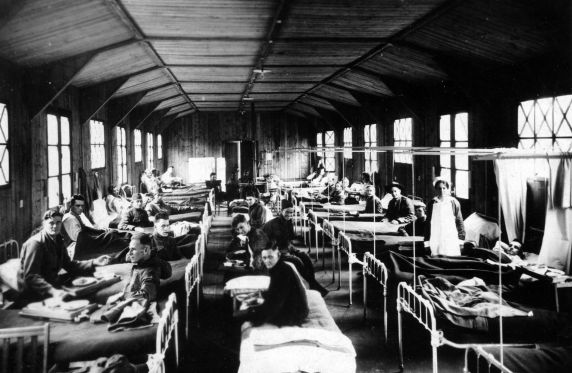 Elizabeth Clemens is an Audiovisual Archivist at the Walter P. Reuther Library