Ernest Dillard Passing
Posted January 21st, 2015 by Public Relation...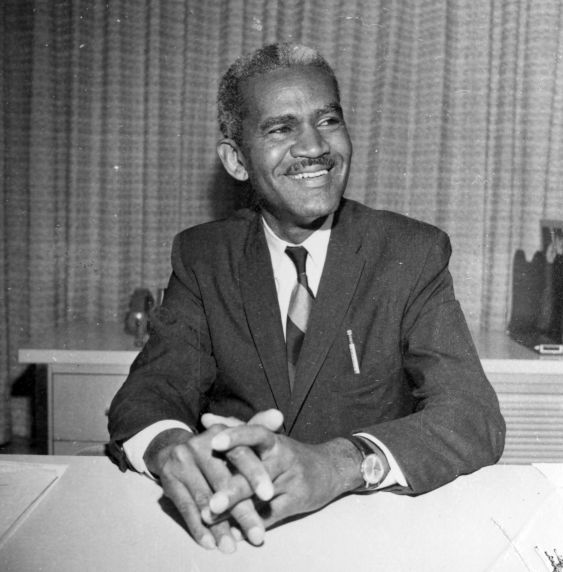 The Reuther notes with sadness the passing of Ernest C. Dillard, who passed away at 101 years of age this week.
Ernest C. Dillard, Sr. was born in Montgomery, Alabama, on January 24, 1915, though the bulk of his labor and civil rights activities were in Detroit, Michigan. Dillard was an active member of United Auto Workers Local 15 and was the first African-American elected to a succession of UAW leadership posts. He retired in 1980 as assistant director of the UAW Community Action Program.
Dillard and his wife Jessie were active members of the Detroit Branch of the NAACP during their time in Michigan. They were leaders in successful "sit-in" efforts during the 1940s and 1950s to integrate Detroit businesses and restaurants. Ernie and Jessie were active politically in Michigan and Jessie served on the Detroit Commission on Community Relations in the late 1960s and early 1970s. Both were graduates of the Labor School at Wayne State University. Jessie Dillard passed away in October of 1990.
Dillard has written extensively on race relations in the United States. His first publication was "An Open Letter of Truth to the White People of Mississippi." Subsequent writings included "The Cry of "White Racism": A Black Crutch," "Civil Rights in the 1990's: Race at the Crossroads," and an essay in Wilma Henrickson's "Detroit Perspectives: Crossroads and Turning Points." His work on civil rights has shown up in such books as Tom Sugrue's "Sweet Land of Liberty: The Forgotten Struggle for Civil Rights in the North," and Heather Thompson's "Whose Detroit? Politics, Labor, and Race in a Modern American City." Dillard continues to be active on issues of race relations in the United States.
The Ernest C. and Jessie M. Dillard Collection at the Reuther Library consists of 9 linear feet of material encompassing their careers in Detroit and on the national stage, particularly in the areas of race relations and civil rights. Both are also represented in other political, civil rights, governmental and union collections housed at the Reuther Library.