In Memoriam: Flora Hommel, 1928-2015
Posted May 21st, 2015 by aergas
in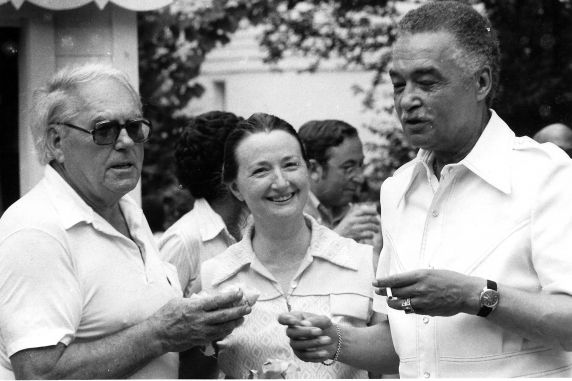 The Reuther Library notes with sorrow the passing on May 15 of Flora Suhd Hommel.
Hommel was one of the pioneers who brought the Lamaze psychoprophylactic method of painless childbirth to the United States, establishing an important teaching organization in Detroit, the Childbirth Without Pain Education Association (CWPEA). She championed the rights of women to control childbirth, creating a grass-roots movement contemporaneous with the women's movement of the 1960s-1970s. Hommel and the CWPEA were important catalysts in establishing similar childbirth and parenting organizations and teacher-monitrice accreditation programs across the United States.
She was a native Detroiter, graduating from Central High School and then studying and teaching in France in the late 1940s. During that time, while pregnant with her daughter, she became familiar with the new ideas of painless childbirth and studied with Dr. Fernand Lamaze and his colleague, Dr. Pierre Vellay. After returning to Detroit in 1953 with her husband and young daughter, Flora Hommel earned a nursing degree at Wayne State University and spent the rest of her career teaching women about their childbirth options, training childbirth assistants and convincing the medical establishment that the new ideas about childbirth were legitimate. Today much of what Hommel struggled to teach and promote is taken for granted.
Flora Hommel's notable life is documented in her papers, available for research at the Walter P. Reuther Library of Labor and Urban Affairs. The Flora Hommel Papers reflect her career as a champion of childbirth rights for women and their families.
Aimee Ergas is the Collections Archivist for Jewish Detroit at the Reuther Library.