Guest Post: A 40-Year-Old Mystery - The Disappearance of Jimmy Hoffa
Posted August 24th, 2015 by Public Relation...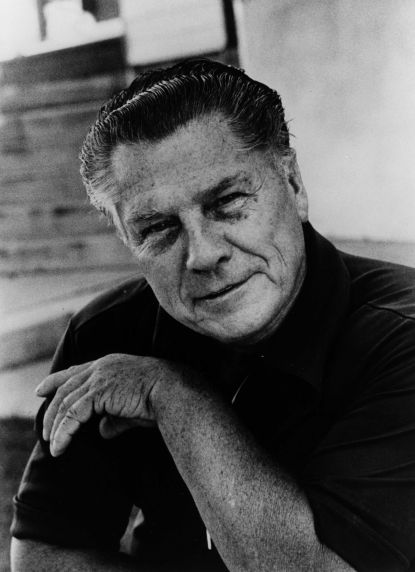 This article was originally written by Kris Kniffen, a student in the Wayne State University School of Library and Information Science, in early 2015.
Jimmy Hoffa was a prominent labor leader in the 1950s and 60s, serving as the General President of the International Brotherhood of Teamsters between 1958 and 1971. In spite of significant contributions to the union's cause, however - such as the development of the first national agreement for teamsters' rates in 1964 - it is not Hoffa's history in the unions that earned him the widespread name recognition that he still possesses today. Instead, the Hoffa name is infamous for its connections to organized crime, and for Hoffa's mysterious disappearance on July 30, 1975.
At the time of his disappearance, Hoffa was in the midst of attempts to reclaim his position as President of the union once again, having lost the position originally as part of a plea bargain with President Nixon. Convicted on a 13 year sentence in 1967 for jury tampering, attempted bribery, and fraud, Hoffa was released after only four years on the condition that he refrain from involvement in union activity for the full length of his original sentence. Hoffa had other ideas – ideas that, according to a number of FBI informants consulted following his disappearance, likely got him killed.
According to a more than 700 page report compiled by the FBI in October of 1975 (just one small fragment of the Reuther Library's Jimmy Hoffa FBI Files collection), a number of reliable informants with connections to "La Cosa Nostra," more commonly referred to as the Mafia, came forward to offer insight into Hoffa's disappearance. Though none had personally been privy to any discussion of plans to remove Hoffa, the unanimous opinion of these sources was that Hoffa had been first abducted and then "hit" with the consent and direct involvement of the Detroit LCN family. They further concluded that his disappearance and likely murder were a direct result of his attempts to regain power within the Union, which the LCN had cause to view as a threat to their ongoing control and manipulation of Teamster Pension funds. One informant told the FBI that Hoffa had been told to back off in his efforts to regain the Presidency, but had replied that his knowledge of then-President Frank Fitzsimmons' ties to the LCN and the pension fund alone would be enough to get rid of Fitzsimmons, his sole rival in the Presidential race. This threat was of major concern to not just the Detroit LCN, but to the East Coast organized crime element in general. Other informants also made reference to rumours that Hoffa had provided information regarding the LCN's ties to the Teamster in order to win a favorable decision regarding the lifting of his parole restrictions. Hoffa's status as such a large potential threat to the LCN, sources concluded, made him a necessary target for elimination.
In spite of the strong opinions of these well-regarded informants as to the nature and motive behind Hoffa's disappearance, as well as the FBI's extensive investigations and the rapid approach of the incident's 40th anniversary, precise details of who killed Hoffa have never been secured, nor has his body ever been found. Nonetheless, a large and fascinating body of information on Hoffa's life and mysterious end is now available to researchers.
Further information on this local mystery and all that has been done to solve it can be found in the Jimmy Hoffa FBI Files collection. Additionally, photographs of Hoffa can be found in the Tony Spina portrait collection, and correspondence and records from Hoffa's prison release party can be found in the UAW Local 833 Records and Hotel Employees & Restaurant Employees Union Local 24 Records respectively.