Event: Latino Americans: 500 Years of History
Posted September 11th, 2015 by mcourtney
in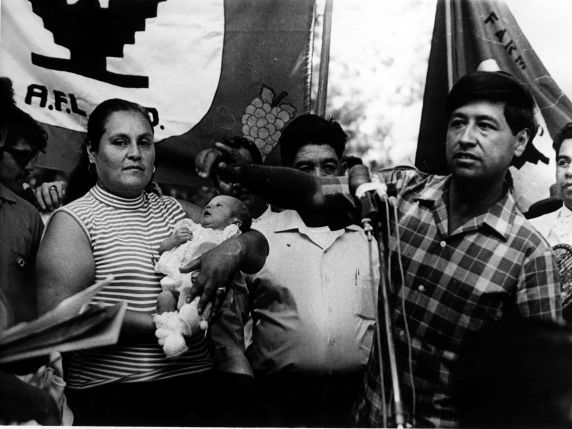 This September 26th, please join us for a screening of "Latino Americans, 500 Years of History," Documentary Episode 5: Prejudice and Pride (1965-1980). Representatives from Wayne State University's Center for Latino/a and Latin American Studies will join attendees in a dialogue on the episode's themes of work and citizenship. The group will also address the role archives can play in a community's history and the role of community in determining materials that are preserved. The event, hosted at the Detroit Hispanic Development Corporation (1211 Trumbull Avenue, Detroit, Michigan), will explore the connection between the film's use of archival materials and the importance of archives in documenting a movement for future research.
Reuther archivists will be on hand to detail our collections related to Latino/a American history, such as the United Farmworkers Collections, UFW Office of the President: César Chávez Records, Delores Huerta Papers, Farm Labor Organizing Committee (FLOC) Records, and the Detroit Latino Records.
This marks the Reuther Library's first event in a series of public programs supported by a grant from the American Library Association (ALA) and the National Endowment for the Humanities (NEH).
September 26, 4-6 PM
Detroit Hispanic Development Corporation
1211 Trumbull Avenue
Detroit, Michigan
For questions about this program, please contact Meghan Courtney at meghan.courtney@wayne.edu or 313.577.0147.
"Latino Americans: 500 Years of History" is part of an NEH initiative, The Common Good: The Humanities in the Public Square.