Event - Latino Americans: 500 Years of History Episode 6
Posted October 29th, 2015 by mcourtney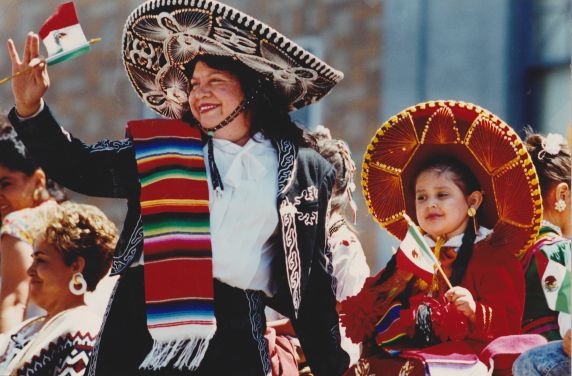 This November 7th from 3-5 PM, please join the Reuther Library, Archives of Labor and Urban Affairs for a screening of "Latino Americans, 500 Years of History," Documentary Episode 6: Peril and Promise (1980-2000) at the Bowen Branch of the Detroit Public Library. A group discussion will follow.
PBS's Episode Guide asks on Episode 6: "Is a new Latino world being created here as the Latino population and influence continues to grow? Alternatively, will Latinos in America eventually assimilate into invisibility, as other groups have done so many times?" Representatives from Wayne State University's Center for Latino/a and Latin American Studies will join attendees in a dialogue on the episode's themes of community and identity. The group will also explore political shifts caused by changing populations and increasing diversity among Latino/a Americans in the United States. The event, hosted at the Detroit Public Library's Bowen Branch (3648 W. Vernor Hwy, Detroit, Michigan), will explore the impact of Latino/a Americans in the years since 1980.
This marks the Reuther Library's second event in a series of public programs supported by a grant from the American Library Association (ALA) and the National Endowment for the Humanities (NEH). Mark your calendar today for December 12th's personal archiving workshop, which will offer participants ideas for collecting and preserving their own family history.
"Latino Americans: 500 Years of History" is part of an NEH initiative, The Common Good: The Humanities in the Public Square.
For more information about this event, please contact Meghan Courtney at 313.577.0147 or meghan.courtney@wayne.edu.