Gallery Announcement: Stills from the World at War - The Home Front (1939-1945)
Posted November 11th, 2015 by eclemens
in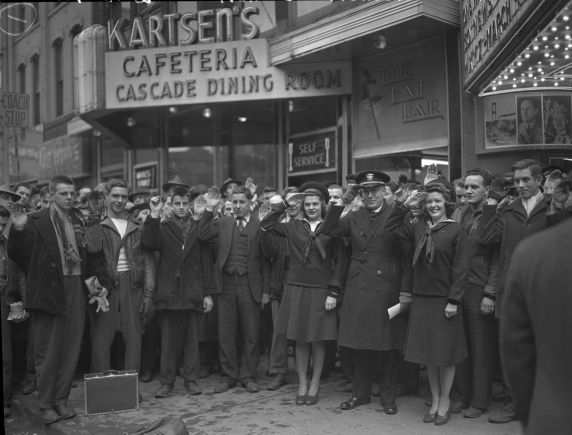 In honor of Veteran's Day, the Walter P. Reuther Library is pleased to share a new image gallery: Stills from the World at War: The Home Front (1939-1945). The new gallery serves as a celebration of the extraordinary service of individuals, both military personnel and civilian, during the Second World War, a commemoration of the sacrifices made, and a glimpse back to Detroit as it developed into the industrial heart of the war effort.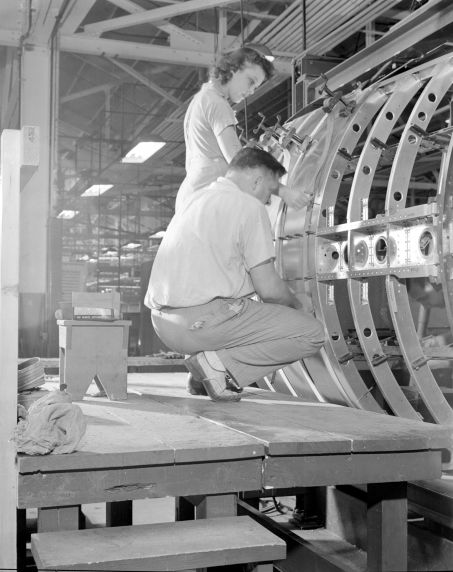 The images in this gallery offer a unique perspective on daily life in the center of America's Arsenal of Democracy. Drawn primarily from the Detroit News Collection, The Home Front (1939-1945) highlights the stateside wartime activities of Michigan residents, including: the draft and recruitment of soldiers, military mobilization, civilian activities in support of the Allied Forces, the role of women as they moved into the workplace, and the industrial production of war materials. Of particular note are shots of wartime training schools, the efforts of the Detroit's ethnic communities to provide aid to their former homelands, national defense exercises, and the outpouring of volunteers, of both genders, into the different branches of the Armed Forces.
The Second World War is a vast topic and this gallery highlights but a small portion of the visual materials available for research at the Reuther Library. To further explore our collections, please contact a member of our Audiovisual Department to make an appointment.
Elizabeth Clemens is an Audiovisual Archivist at the Walter P. Reuther Library