Collection Spotlight: The Edward Stanton Photographs
Posted February 16th, 2016 by eclemens
in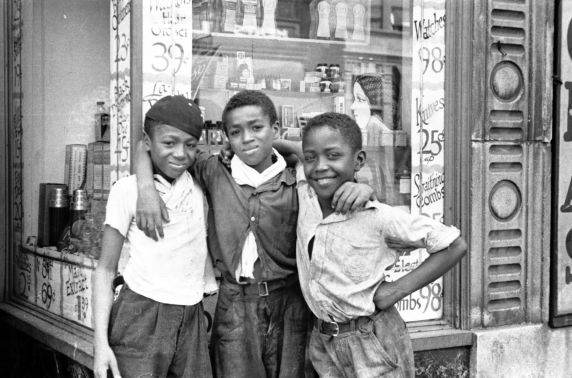 The Reuther Library is pleased to announce the acquisition of the Edward Stanton Photographs. The collection features the earliest surviving work of the Detroit-born photographer, Edward Stanton (1914-2006), and includes images taken in Detroit's Paradise Valley and Black Bottom neighborhoods in the years surrounding the end of the Great Depression.
Edward Stanton was born in Detroit in 1914, the second eldest of Theodore and Anna Stankiewicz's ten children. Stanton was a self-taught photographer, and a member of a group of local artists, including Frank Cassara and Alex Minewski, who were active in Detroit during the Great Depression.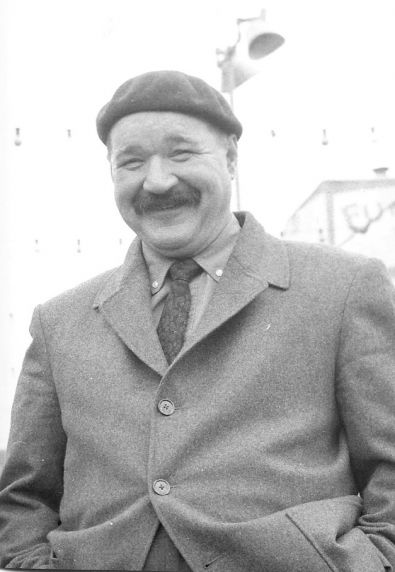 Portrait of Edward Stanton, undated.
Inspired by documentary photographers such as Walker Evans and Dorthea Lange and with Detroit as his muse, Stanton created a rich body of work that is a mixture of both portraiture and street photography. Upon his return from the Second World War, Stanton moved to California, where he continued to create photography, sculpture, and tapestry work, which he exhibited in the San Francisco Bay area. His subjects ranged from 1960s protests to macro, abstract close-ups of inanimate objects. Edward "Bucky" Stanton died in 2006, followed in 2012 by his wife, Ashene Yaghjian. His collection was generously donated to the Reuther Library in November 2015 by his nephew, Professor Tom Stanton.
The Edward Stanton Photographs are composed of 96 original large format and 35mm photo-negatives, along with two photo prints. The bulk of the images are part of a series, shot throughout several seasons, that features portraits of local children, both posed and at play, as well as neighborhood views. These stunning images offer a rare glimpse into what it was like growing up in two of Detroit's earliest Black neighborhoods, Black Bottom and Paradise Valley, before they were lost to urban renewal projects in the 1960s. The identities of the children in the images are unknown, yet clues may be found in local family photo albums--prints of the images were provided to the family members of the children as a measure of gratitude. The Reuther Library would like to identify as many of these children as possible. If, upon looking at the images, you should recognize any of the subjects, we ask that you please contact us at reutherav@wayne.edu or 313-577-1663.
Highlights from the collection will be on display in the Reuther Library's Woodcock Wing from February through July 2016. A large selection of images have been digitized and are available to view in the Edward Stanton Image Gallery on our website. For more information on the Edward Stanton Photographs, or other related material, please contact an audiovisual archivist at reutherav@wayne.edu.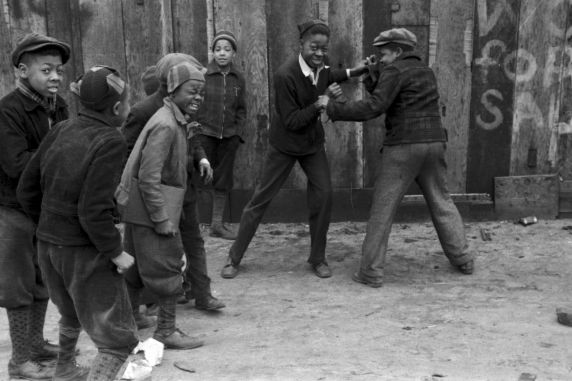 Elizabeth Clemens is an Audiovisual Archivist at the Walter P. Reuther Library.