Event - GM Never Surrendered: The Paragraph 19E Controversy at UAW Local 653 during the 1960s
Posted June 22nd, 2016 by Public Relation...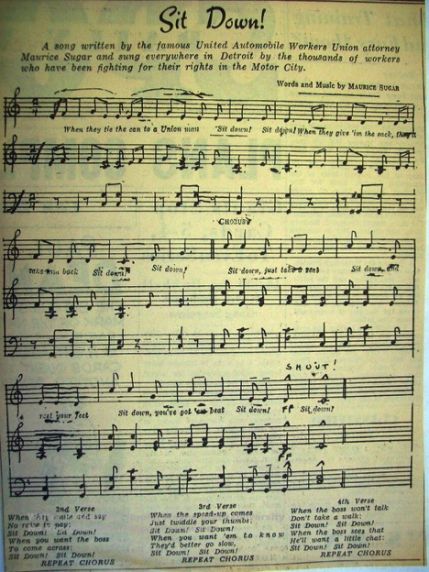 Please join us this July 21st for a lunchtime presentation of the work of Dr. Greg Wood as he explores the relationship between the UAW and General Motors in the generation after initial struggles for union recognition.
Utilizing records found in the UAW Region 1B Collection at the Walter P. Reuther Library, this talk examines anti-union practices on auto industry shop floors during the 1960s. Throughout the decade, UAW committeemen at General Motors in Pontiac, for example, confronted extensive management efforts to roll back the power and presence of organized labor in what was supposed to be a closed shop. In particular, managers relied on Paragraph 19E provisions -- abuse of the grievance procedure -- to bully active committeemen into silence and dormancy on the shop floor. Looking at the post-World War II period as a whole, I argue that GM never surrendered to the United Automobile Workers, that auto industry shop floors continued to be battlegrounds over the status and presence of organized labor in the decades that followed the significant union victories of the 1930s-1940s.
Feel free to bring a lunch and your questions for Dr. Wood!
The talk will take place at the Reuther Library, 5401 Cass Avenue, from 12-1 PM in the Reuther Conference Room.