AWOC Audio Recordings Now Digitized
Posted July 22nd, 2016 by Public Relation...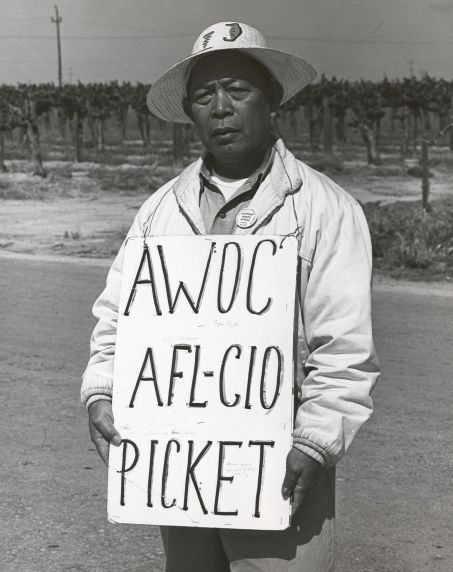 The Reuther Library is pleased to announce the digitization of over 100 reel-to-reel audio recordings related to the Agricultural Workers Organizing Committee (AWOC). AWOC was chartered by the American Federation of Labor-Congress of Industrial Organizations (AFL-CIO) to organize farm workers in California. AWOC called many strikes against growers and farm labor contractors and achieved some success in raising wages of farm laborers. They merged with the National Farm Workers Association to form the United Farm Workers Organizing Committee, AFL-CIO in 1966.
These recordings, mostly from California, range from the late 1950s to the early 1970s. They include talks with farm workers, organizing meetings, documentary sound, and interviews with movement leaders. One notable interview takes place with Maria Moreno, organizer, mother of 12, and the subject of a forthcoming documentary entitled "Adios Amor." Listen to a clip of Maria speaking about her work in the audio sample here.
These recordings were donated to the Reuther Library by Ernest Lowe, photographer and author, who spent many years of his life following the Farm Worker movement and documenting workers' daily struggles and aspirations.
Digitization of these materials was made possible by "Latino Americans: 500 Years of History," an initiative supported by the American Library Association and the National Endowment for Humanities.