Exhibit Announcement: Bruce Harkness Poletown Photographs
Posted December 7th, 2016 by Public Relation...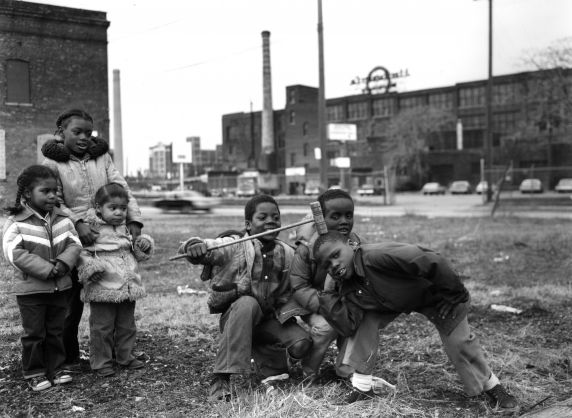 Visit the Reuther Library's Woodcock Wing gallery now through spring 2017 for an exhibition of photographs of Detroit's Poletown by photographer Bruce Harkness.
Harness's work has documented Detroit's social and community life for decades, and was most recently seen over summer 2016 at Affirmations in a show illustrating Detroit's Cass Corridor neighborhood in the 1970s.
The selection of photographs on display at the Reuther are part of a series of 400 that Harkness created to document the Poletown neighborhood just before it was razed to make way for a General Motors development in 1981.Learn more about the massive relocation of citizens and opposition to neighborhood destruction here.
The Bruce Harkness Photograph Collection at the Reuther Library contains more of Harness's work, and is available to researchers through contacting our Audio-Visual Department.