Amy Zanoni discusses — Poor Health: Retrenchment and Resistance in Chicago's Public Hospital
Posted March 30th, 2017 by mcourtney
in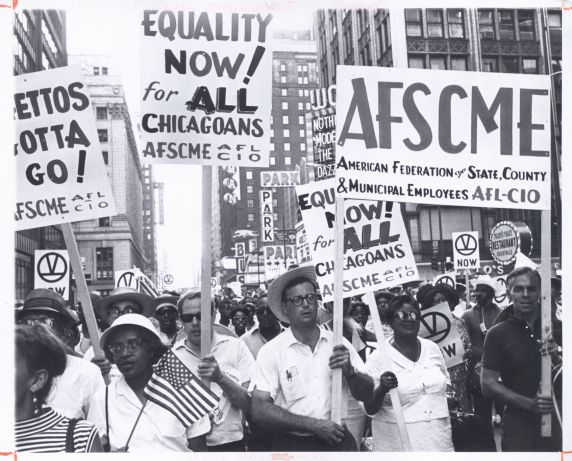 Please join the Reuther Library for a presentation from our latest Fishman grant recipient Wednesday April 5, 2017, at noon.
Amy Zanoni, a doctoral candidate from Rutgers University, will discuss her research into disinvestment, austerity measures, and privatization efforts beginning in the 1970s at the Cook County Hospital. As Chicago's only public hospital, organized labor responded to protect its largely African American and Latino/a patient base. Zanoni work draws upon records from AFSCME's Cook County Hospital clerical worker's Local 1111, as well as SEIU Locals 46 and 73 which represented workers in the region.
Zanoni's research visit is supported through a Sam Fishman Travel Grant from the Reuther Library. These annual grants provide up to $1,000 to support travel to Detroit to access archival records of the American labor movement in the Reuther Library. The award is named in honor of Sam Fishman, a former UAW and Michigan AFL-CIO leader.
Feel free to bring a lunch and your questions about Ms. Zanoni's research so far.
April 5, 12-1
Reuther Conference Room
Walter P. Reuther Library
5401 Cass Ave. Detroit Michigan
Please call 313.577.4024 with questions.