12th Street, Detroit, 1967: Web Exhibit
Posted May 10th, 2017 by mcourtney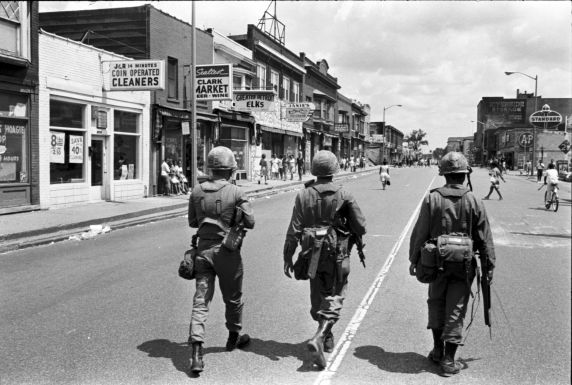 The Walter P. Reuther Library is proud to share a new web-based exhibit to accompany our current atrium display, 12th Street, Detroit, 1967: Employment, Housing, Policing, and Race Relations in Evidence. The web exhibit includes digitized archival documents from our physical exhibit as well as additional items from our archival collections for users to explore.
As in the spirit of the atrium exhibit, this web exhibit encourages visitors to discover the primary sources—such as letters, reports, photographs, and audio recordings—used as evidence to explain the events before, during, and after the summer of 1967. Each digitized artifact provides descriptive information about the original documents and their archival collection, helping visitors to understand the context of materials and deduce the perspectives of the items' creators. In many cases, visitors to the web exhibit will be able to interact even more fully with documents than is possible in a traditional exhibit. For example, many files allow users to open a full report and investigate the pages in detail.
The web exhibit will particularly benefit teachers and students exploring the events of 1967, particularly those wanting to understand the civil unrest through primary sources made as events were unfolding by people who were there. It also invites a national and global audience to consider and learn from the evidence created at the time.
As the year goes on, additional content will be added to the web exhibit to provide a tighter focus on some of the events, people, and concepts central to Detroit's Civil Unrest. Keep an eye out for updates!