Archives in Media: The Cars that Made America
Posted August 14th, 2017 by Public Relation...
After working with Magilla Entertainment since May, the Reuther's AV Department was excited to view the August 13th premier of the History Channel's docuseries, "The Cars That Made America." The three-night, six-hour special event will kick off the network's Car Week this Sunday.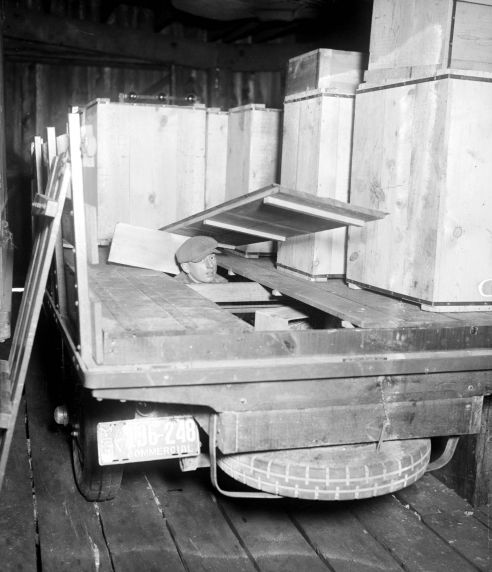 Magilla Entertainment, the company that produced the series, came to the Reuther in the spring looking for the still and moving images that would help tell the story of the American automobile industry. Based on the archivist's advice and what they saw in our extensive web galleries, Magilla ultimately chose 14 of our images and over a minute of our film footage. Most of the images have to do with early labor organizing in the auto industry, but some amusing photos of cars used for smuggling liquor during prohibition will also be featured. The History Channel series is just one of many television projects that the Audiovisual department at the Reuther Library has been, and continues to be, involved with.