Bradley v Milliken Desegregation Collections
Posted December 6th, 2017 by srafferty
in
This fall we have processed two new collections that add to the history of desegregation efforts in Detroit schools. These collections highlight the disparate perspectives represented in archives, where pieces of evidence can be assessed together to gain a deeper understanding of events in the past.
Attempts to desegregate Detroit Public Schools, particularly the court case Bradley v Milliken during the 1970s and 1980s, were very controversial endeavors. Busing students between suburban schools and the city of Detroit was one suggestion to help increase diversity in schools. Discussion of desegregation created strong opinions, both for and against, and in one case KKK members even blew up 10 school buses rather than allowing buses to transport students to new schools.
The Bradley v Milliken suit was filed in 1970, and in 1971 Judge Stephen Roth issued a ruling that there was a need to expand outside the geographical limits of the city of Detroit to accomplish desegregation. This ruling was later overturned by the Supreme Court, where it was determined that all reforms must occur within the Detroit Public School system and not include suburban schools unless a suburban school could be proven to have explicit segregation policies. After this ruling, the case was assigned to Judge DeMascio to create a judicial decree that would help mitigate the effects of segregation in Detroit schools within the boundaries of the Supreme Court's decision.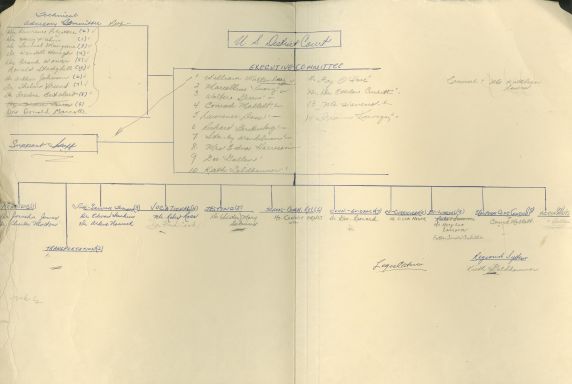 In 1980, after Judge DeMascio recused himself, the case was reassigned to a panel of three judges: John Feikens, Avern Cohn, and Patricia Boyle. This court case and subsequent court ordered changes to the public school system spanned from 1970 through 1989 and involved a great number of people and groups in Detroit including the NAACP, federal judges, teachers, and a commission created to audit the implementation of court ordered changes.
Judge Robert E. DeMascio, whose archival collection recently opened for research at the Reuther Library, was heavily involved in the desegregation efforts and issued many court orders to make changes to the Detroit school system while he was assigned the Bradley v Milliken case between 1975 and 1980. During this time, in addition to beginning to apply a desegregation plan, he established the Monitoring Commission, charged with ensuring unbiased feedback and reports on the implementation of improvements to schools. Fay O'Hare, the Chairperson of the Monitoring Commission for much of its existence, also has a recently opened archival collection at the Reuther Library. O'Hare's papers document multiple decades worth of her work with various committees, evaluating and seeking to improve education in Detroit.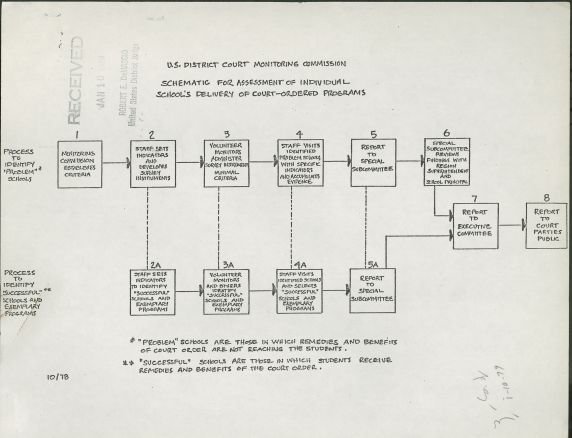 These two collections add unique perspectives to the story of Detroit's desegregation attempts illustrated in Reuther Library collections, namely the papers of:
Mary Ellen Riordan Collection - a former President of the Detroit Federation of Teachers
Detroit Public Schools Community Relations Division Records
Wayne State University College of Education, Dean's Office: Detroit Public Schools Monitoring Commission on Desegregation Records