Brown bag talk - Rediscovering Sabotage: How an Industrial Concept Became a National Threat in France and the United States, 1897-1918
Posted May 15th, 2018 by mcourtney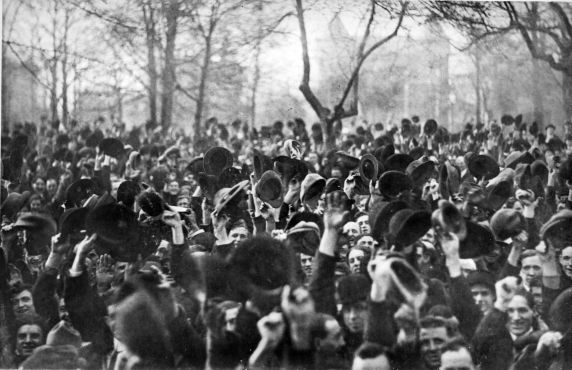 Please join the Reuther Library at Noon on May 22 for a brown bag research talk from Dr. Dominique Pinsolle, Associate Professor, University of Bordeaux Montaigne entitled
"Rediscovering Sabotage: How an Industrial Concept Became a National Threat in France and the United States, 1897-1918."
Dr. Pinsolle's research provides a comparative and transnational perspective on sabotage as a labor tactic in the United States and France. In both countries, sabotage was largely advocated by revolutionary syndicalists, though its actual use in practice was adapted differently in local contexts. During Pinhole's talk on May 22, he will report on examination of historical records of the Industrial Workers of the World held at the Reuther Library to consider the IWW's attitudes about sabotage and whether they considered it a genuine means to fight capitalism.
The talk will be followed by an opportunity to ask Dr. Pinsolle questions about his research and findings. Please feel free to bring a lunch.