Exhibit Announcement: "Immigrant Girl, Radical Woman"
Posted July 22nd, 2019 by drice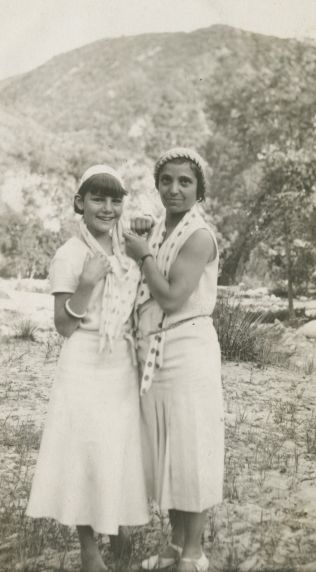 The Walter P. Reuther Library is proud to announce a new installation by artist Robbin Henderson. Based on archival documents and photographs from her research at the Reuther Library and other archives, Henderson's original scratchboard drawings tell the life story of her grandmother – Socialist, IWW organizer, writer, and activist Matilda (Rabinowitz) Robbins (1887-1963).
The show represents a selection of Henderson's drawings which are featured in the illustrated and annotated autobiography, "Matilda Rabinowitz: Immigrant Girl, Radical Woman. A Memoir from the Early Twentieth Century." Excerpts from the book accompany each piece, focusing in particular on Robbin's affiliation with the American Labor Movement.
As a teenage Ukrainian immigrant, Robbins experienced firsthand the injustices and hardships of the common worker in American factories and sweatshops. Leftist social and political circles quickly captured her attention as industrial unionism was first gaining a foothold in the early 20th century among America's working classes. Robbins became active in the Socialist Party and a card-carrying member the Women's Trade Union League. From 1912-1917, Robbins worked as an organizer for the Industrial Workers of the World (IWW). Sent mainly to textile and mill factory strikes, Robbins distinguished herself as an orator and was often asked to mount a soapbox in other industries, such as automotive, tobacco, transport, steel, and rubber. As a woman in her twenties, sometimes addressing all-male audiences, she cut a novel figure, yet her ability as a motivational speaker was unquestionable.
The life of a labor organizer was not an easy one. Aside from arrests and jail time, the near-constant travel, low wages, often meager food, and strain of the work itself proved too exhausting for Robbins. Finding herself a single mother in 1919, as a result of her relationship with fellow Socialist and Wobbly, Ben Légère, Robbins embraced her maternal role. As sole wage earner, Robbins found work where she could through her continued ties to Socialist and Wobbly circles. While not the only source of income, this included continuing to write for the Industrial Worker and other Socialist and labor publications. She remained a writer throughout her life.
The Walter P. Reuther Library holds Matilda Robbins' personal papers and these related collections: Ben Légère Papers, John Beffel Papers, and IWW Records.
The installation will be on view in the Reuther Library Atrium through November 8, 2019.