Meet Dallas Pillen, Technical Services Archivist
Posted July 14th, 2020 by teller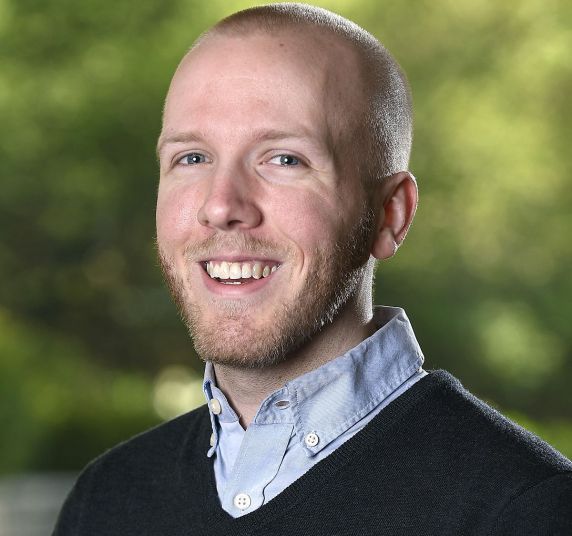 The Reuther Library welcomed Dallas Pillen as its new technical services archivist in June. In this position, he will be working with the Reuther's technical systems, managing metadata about the Reuther's collections, and assisting the Reuther's archivists and donors in transferring and preserving digital files. "I am really excited about all the great opportunities that exist to provide and promote remote access to digital content," he said.
Pillen's previous professional experience will serve him well in this position. Prior to joining the Reuther, Pillen spent several years at the Bentley Historical Library at the University of Michigan, most recently as its archivist for metadata and digital curation. He also serves on the Mid-Michigan Digital Practitioners planning committee, is a member of the ArchivesSpace Technical Advisory Council, and the co-chair of the Society of American Archivists' Encoded Archival Standards Section.
Pillen is no stranger to the Reuther Library. As a proud alumni of Wayne State University, with a bachelor's degree in history and a master's degree in library and information science, he worked in the Reuther as a Ronald Raven Annual Award intern and student processing technician during grad school. "I have a personal attachment to Wayne State and the Reuther from my time as a student and an employee that made me very excited for the opportunity to be back," he explained. "I was interested in the opportunity apply many of the skills that I have gained over the last several years working with the more technical side of archival systems and processes to supporting broader collections management, description, and access initiatives at the Reuther. It is a great personal and professional privilege to have the chance to contribute to the Reuther's growth."
When not fine-tuning the Reuther's technical systems, Pillen enjoys cooking and playing video games. Welcome Dallas!