Bringing LGBTQ Primary Sources to Classrooms
Posted August 3rd, 2020 by Public Relation...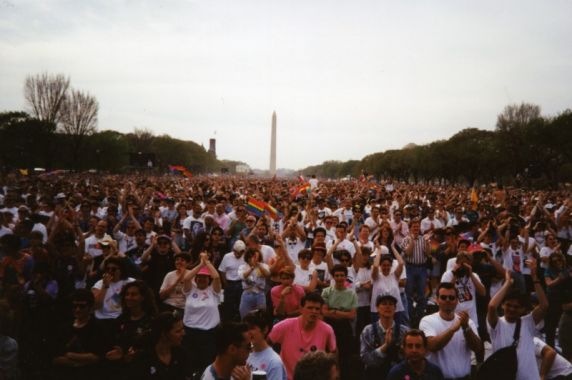 By EmmaLee Herlocher, practicum student in Wayne State's School of Information Science, Summer 2020
The Ernest L. Horne papers documents the activities of the gay and lesbian liberation movement in Detroit from 1984 through 1996, primarily through the records of three organizations Horne as involved in: Association of Suburban People (ASP), South Eastern Michigan Gay and Lesbian Association (SEMGLA), and Detroit Area Gay and Lesbian Council (DAGLC). For the second half of my practicum, I worked with the Walter P. Reuther Library at Wayne State University to create a set of archival documents based on these important records to be used in classroom settings, including a teacher plan to help guide discussions.
I was interested in this collection because LGBT activism is not something that is taught often or even talked about in K-12 classes. As I looked through the collection to select documents, I discovered a series of items related to marches and protests demanding equal rights for LGBT people in Michigan and nationally. I thought teachers could use this lesson as a continuation of existing coursework on Civil Rights. With recent events in our country, including a resurgence of Civil Rights discussions, police brutality, and the recent Supreme Court decision to include sexual orientation under the Civil Rights Act of 1964, I noticed that this topic is still very relevant and could show students the extensive, ongoing fight for rights that spans many decades. This important information can help students and teachers to expand on the civil rights movement and show how this is something we as a country are still working towards.
I thoroughly enjoyed working on this document set and am excited for it to be used as an educational resource for students and teachers.