In Memoriam: John Sweeney (1934-2021)
Posted February 3rd, 2021 by slebovitz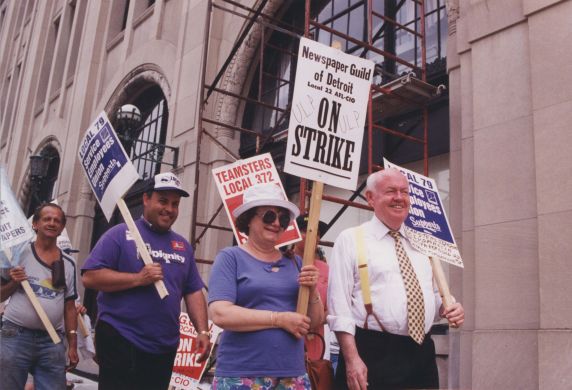 Former SEIU President John Sweeney passed away Monday, February 1, 2021 at the age of 86. Sweeney was well known for his union work, both as former president of the AFL-CIO (1995-2009) and as former president of the Services Employees International Union (SEIU) (1980-1995). His history with SEIU spanned four decades; he began as a member of then BSEIU Local 32B in 1960 and would go on to serve that same local as vice president and president in the mid to late 1970s.
While he had many notable accomplishments in his long union career, including the explosive growth SEIU experienced in public sector membership and healthcare membership under his leadership as well as the start of the Justice for Janitors movement, many will also remember him for his steadfast dedication to changing the face of union leadership to include more women and minority officers.
Though his work with SEIU is documented throughout the many SEIU collections held at the Reuther, the records of Sweeney's time as SEIU's president can be found in the SEIU Executive Office: John Sweeney Records.