Detroit Metro Times Publisher Ron Williams Donates to Walter P. Reuther Library
Posted June 13th, 2023 by srafferty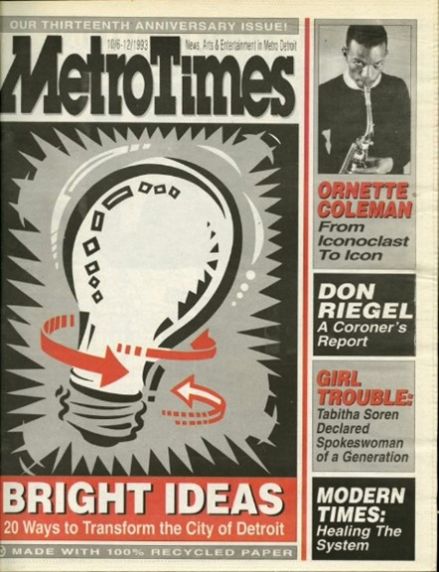 Wayne State University's Walter P. Reuther Library is pleased to announce the acquisition of the Ron Williams collection, which comprise the first 16 years of the Detroit Metro Times, and the commencement of the publication's digitization for research in partnership with the Detroit Metro Times and Euclid Media.
The donated issues begin with the October 16, 1980, issue and ending with the September 27, 1995 issue. Upon gifting the bound volumes to the Reuther Library, Williams shared:
I am delighted to make this gift to the Reuther Library, home to so many significant labor and progressive collections. These early volumes of the paper reflect the contributions of countless people who out of sheer determination and pure talent created something extraordinary. This gift is intended to honor them—it is so important that their work be preserved and safeguarded and not be lost when the history of Detroit is being told. I am grateful to the Reuther for making this material more widely available to the public and preserving it for generations to come.
From its inception, the Detroit Metro Times has given voice to important perspectives of metropolitan Detroit's life and culture that were not adequately represented within the pages of Detroit's mainstream dailies. As Williams noted, "With progressive values embedded in the DNA of the paper's editorial mission, we lifted up activists and organizations that were fighting for social, environmental and racial justice." These same values are implicitly reflected in the collecting policy of the Reuther Library, making this periodical a perfect fit for Wayne State University's Reuther Library.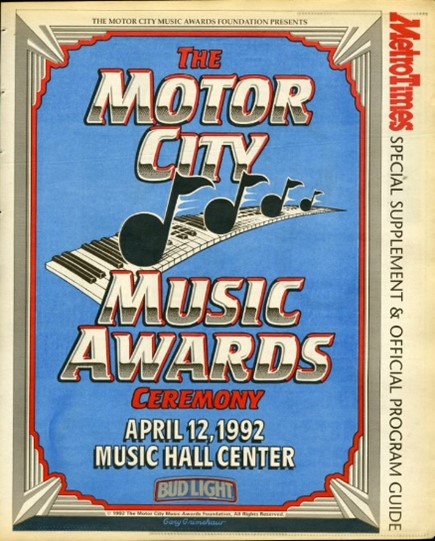 In donating the issues of Metro Times, Williams also encouraged Reuther Library to digitize them and make them accessible to the public. Current publisher Euclid Media and Editor-in-Chief Lee Devito were thrilled to join in the endeavor:
"I've been trying to find a way to digitize our archives ever since I became editor-in-chief in 2016. When Ron Williams called me last year to tell me he was donating his collection to the Walter P. Reuther Library at Wayne State University, I was ecstatic. Soon our readers will be able to enjoy back issues of Metro Times, and future generations will learn about what life in metro Detroit was like in the 1980s and '90s. I look forward to working with WSU on this important project."
Best known for making available historical records associated with organized labor and working people's movements, the Reuther Library also prioritizes the collection and accessibility of historical records of people and organizations of urban and metropolitan Detroit, and especially those known for their progressive values and activities. The records of James and Grace Lee Boggs, Ernie Goodman, George Crockett, Focus Hope, Rosa Parks, Damon Keith, New Detroit, and the Detroit Branch of the NAACP, are amongst those collections. Arguably, then, there is no better home for the early years of the Detroit Metro Times than Wayne State University's Walter P. Reuther Library, where they will complement other resources documenting the work that progressive activists have pursued for generations.