Archivist of the United States Celebrates Wayne State University Archives Program
Posted September 13th, 2011 by jruss
in
Dr. Philip P. Mason, Distinguished Professor Emeritus in the History and Library Science Departments at Wayne State University and past president of the Society of American Archivists (SAA), has left quite a legacy. Last year, the Archives of Labor and Urban Affairs, which Dr. Mason founded, celebrated its 50th anniversary, while the institution housing this collection, the Reuther Library, celebrated its 35th anniversary.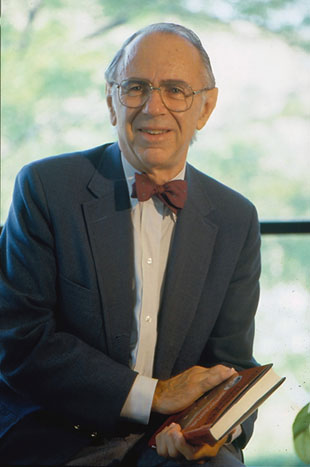 This year, another of Dr. Mason's creations reached 50: the Wayne State University Archival Administration Program. Begun as part of the History Department, the Archives Program was, in 1961, one of just a handful of programs in the country. By 1971, the courses offered in the program were cross-listed with Library Science. In his role as Director of the Archives Program at Wayne for over 30 years, Dr. Mason taught or advised over 250 archives professionals, including Nancy Zimmleman Lenoil, the State Archivist of California; Frank Boles, Director of Central Michigan University's Clarke Historical Library and past SAA President; Diane Vogt-O'Connor, Chief of the Conservation Division of the Library of Congress; and the majority of the current staff at the Reuther Library. The Archives Program at Wayne has always emphasized collaboration with local institutions so that students can pair theory with practice. The current director of the program, Dr. Joseph Turrini, hopes to continue to expand the program to prepare students for the digital world and dealing with the challenges that electronic records present.
To celebrate the 50th anniversary of this historic program, the Archivist of the United States, David Ferriero, will visit Wayne State on September 22, 2011. While on campus, Ferriero, whom President Obama appointed in 2009, will tour the Reuther Library, and speak to staff and students. In just two years, Ferriero has led the National Archives to launch its Electronic Records Archive, a vast undertaking that seeks to collect and archive the electronic records produced by all agencies and divisions of the federal government. Wayne State is honored to have such a leader recognize the role Wayne State has played in developing archives education.
Johanna Russ was the Archivist for the American Federation of State, County, and Municipal Employees (AFSCME) from 2008 until 2013.