Photo Caption Contest: October 19-26, 2011
Posted October 19th, 2011 by jruss
Welcome to a new feature on the Reuther Library Blog: a photo caption contest. It's easy to play. Here's how:
1. Look at the photo below.
2. Come up with a caption for it.
3. Post your caption and the URL for this blog post on our facebook page (http://www.facebook.com/reutherlib), either directly on our wall, or in the comments beneath the contest announcement, within one week.
We'll pick the one we like best, and that person will get a free print of the image. After a week, we'll reveal the true context of the photo. We hope you enjoy!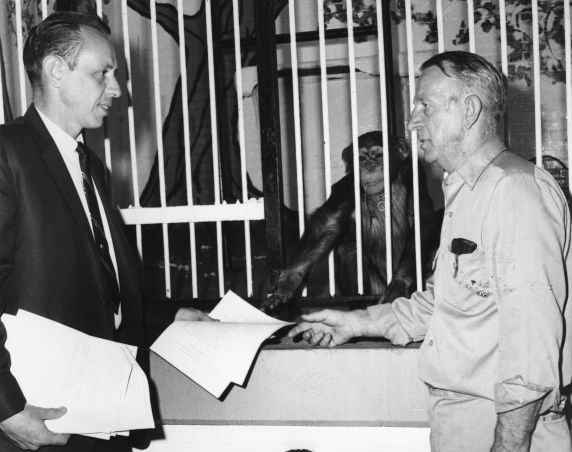 Johanna Russ was the AFSCME Archivist from June 2008 to September 2013.