In Memoriam — Winnie Fraser
Posted March 2nd, 2012 by mosmith
in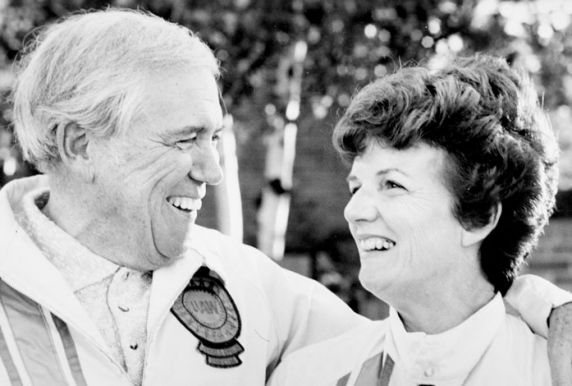 Dr. Winifred Fraser passed away on February 29, 2012, at the age of 88. Fraser was a professor and dean at Wayne State University for 30 years, and was married to former United Automobile Workers President Doug Fraser for over 40 years.
A native Detroiter, Dr. Fraser rose from modest beginnings, working as a drill press operator and bookkeeper before earning a B.A., M.A. and Ph.D. in Psychology from Wayne State University in Detroit.

She began her career in academia as a research assistant in Wayne State's Department of Psychology in 1960, and after completion of her Ph.D., became an assistant professor in 1964, rising to associate professor in 1969.
In 1971, Fraser was appointed Assistant Dean of Graduate Admissions, and promoted to Associate dean of Graduate Studies in 1977. She retired from Wayne State in 1984.
While at Wayne State University, Dr. Fraser was a leader, and was involved in many university affairs, including chairing the President's Commission on the Status of Women for three years. She also published numerous articles for academic and other journals.
In 1985, after Dr. Fraser's retirement from Wayne State, Michigan Governor James Blanchard appointed her to the Board of Governors for Western Michigan University.
Dr. Fraser was also deeply involved in the community.

She was a member of the Democratic Party, led the Women's Economic Club of Michigan and served on the board of the Mental Health Association of Michigan, to name just a few of her many activities.
Dr. Fraser was married to Douglas Fraser and had two children, two stepdaughters and six grandchildren. Her personal interests ranged from Opera and the Detroit Symphony to the Detroit Lions football team.
The staff of the Reuther Library extends its condolences to the Fraser Family. We will miss her.
Michael O. Smith is the Archivist for the International Union, United Automobile, Aerospace and Agricultural Implement Workers of America (UAW) and Jewish Community Archives (JCA).