Meet Brandon Carter, Facilities Coordinator
Posted April 25th, 2016 by gstrassel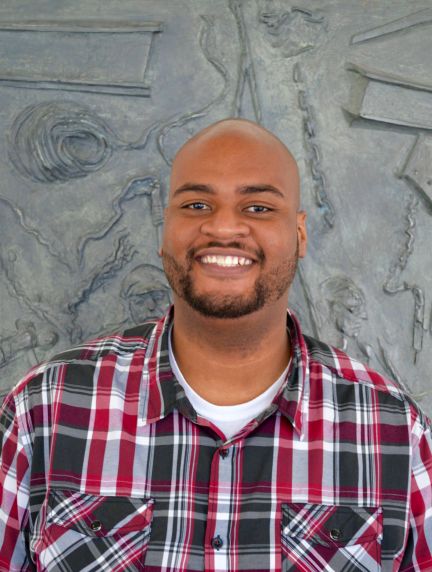 The Walter P. Reuther Library is pleased to introduce Brandon Carter as its new Facilities Coordinator. One of the Reuther Library's most essential employees the past two years, he has played a role in many of the archives' core functions. This experience and a Swiss Army knife-like skill set makes Brandon uniquely qualified in his new role, where he will do everything from oversee student employees to liaison with other departments on campus.
For Brandon, working at the Reuther Library is a family affair, as his siblings (two brothers and a sister) have been coworkers within the library system. Beyond that, Brandon's concern for his fellow coworkers contributes to a comfortable and cohesive work atmosphere. "I want things to run smoothly. As long as everybody is happy, I am happy. I want this place to feel like a second home."
Though his new position includes many responsibilities, Brandon relishes the challenge and is motivated by the Reuther Library's unique collections. "I like knowing that we have things like legal records and the historical documents of Detroit's buildings and parks. Knowing that we have these interesting documents and that we are the place people go to see them." When Brandon isn't managing the building's environment or relocating collections in the stacks (his personal record is moving 245 full storage boxes at once!), he likes to read comic books and ruminate on his favorite movie, Back to the Future.
Gavin Strassel is the Service Employees International Union Archivist at the Walter P. Reuther Library.