Oral History Heroes: Dave Miller
Posted February 15th, 2017 by rbizonet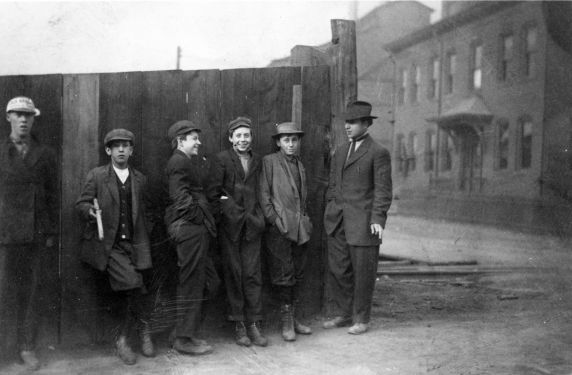 Since his early days as a child laborer in a textile mill, Dave Miller (1891-1979) devoted himself to the labor movement. Miller shared his life and times—and thoughts on the present and the future—in a circa-1972 interview available in the Reuther Library's holdings.
Working on cataloging this interview, I came away impressed with Miller's witness to a broad range of developments and events that shaped the twentieth century, not to mention his direct involvement in some them, including his advocacy for women's suffrage and against the death penalty and his fight for universal health care. Miller deserves recognition for his pioneering work in the UAW alone, but he did that and more.
Born in Dundee, Scotland, Miller labored as a child in a textile mill, where he soon became active in the labor movement, participating in his first strike at about age 13. At around 16, having shifted to working as a streetcar conductor, he was elected chairman of the local union of city transit workers that he'd helped organize. From then on, he was a dynamo for organized labor and various social causes.
Miller was imprisoned during World War I for refusing to fight. He refused to accept a conscientious objector status (he defined himself instead as an anti-militarist) and was sentenced to two years of hard labor and solitary confinement. He eventually escaped and worked for a time under a false identity in Edinburgh. This treatment and related political persecution were largely what motivated his immigration to America.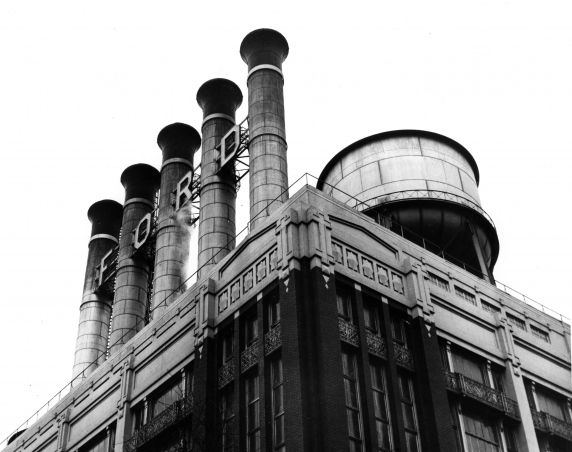 After immigrating to the United States in 1920, Miller and his family settled in Detroit, where he first worked for the Detroit United Railway (or Detroit Urban Railway) and soon switched to a better-paying job at Ford Motor Company. He studied at the Ford school and became a paint specialist, first at the Highland Park plant and later at the Rouge plant. He was eventually fired and blacklisted, in 1935, because of his underground organizing activities. (Later, in 1951, he was called before HUAC, on suspicion of being a Communist fellow-traveler. Investigations and questions for Miller would continue for the rest of his life, yet he was also a repeat guest of the White House and enjoyed commendation from the UAW--despite his principled opposition to some of their actions and stances--and the support of his management at Cadillac while he worked there.)
While unemployed in the mid-1930s, he became better acquainted with Walter Reuther, whom he had worked with at the Rouge plant. The two began work, with others, to organize workers on Detroit's West Side—thus forming the very beginnings of the United Auto Workers.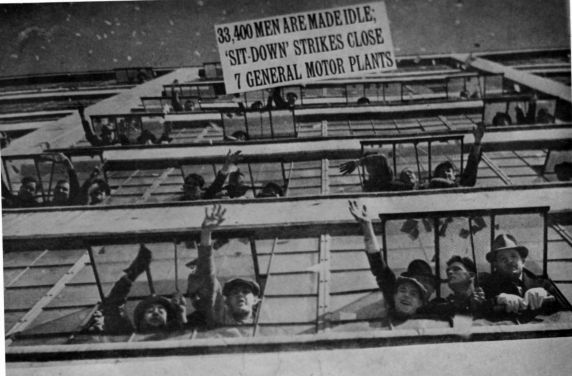 February 11, 2017, marked the eightieth anniversary of the conclusion of the Flint Sit-Down strike. Miller, who had been leading UAW Cadillac Local 22's own sit-down strike in Detroit, was asked by Walter Reuther to come aid him at Flint. Miller recalls helping subdue worker vandalism and instilling increased discipline and order in the strikers. (Back at the Cadillac plant in Detroit, he had been teaching classes in labor history and labor organization to the strikers.)
Notable in the later part of his life was Miller's post-UAW work with the National Council of Senior Citizens (NCSC). He presided over the NCSC as it lobbied for the adoption of Medicare (at odds with the then more conservative AARP, which early on opposed Medicare before eventually coming around to support it), and he expressed hope in his interview that this system could be expanded beyond retirees to benefit more Americans. Back in the 1910s, he had been involved in setting up national health insurance in Great Britain as a delegate for Scotland (a precursor to the country's National Health Service), so his commitment to "national health security," as he called it, was longstanding and universal.
Besides appreciating Miller's achievements, I came to admire him for his qualities of resilience, persistence, acumen, strength, and independence allied with a strong community-mindedness and spirit of cooperation. I found his quote on leadership particularly inspiring:
My philosophy has always been equivalent to—take the religious person. If you're in religion, if you're a priest, you're the father of a flock. You don't sit on top of a mountain when the sheep are all in the valley. If you're going to be a leader, you want to be with the people, with the people. –Dave Miller, on leadership.
I was also intrigued by his perspectives on the future direction of this country, as an elder, immigrant, leftist, and a veteran activist and leader. One prediction in particular felt alarmingly prescient. Late in the interview, Miller expressed his fear that the United States could see the rise of a form of "refined fascism" – a stage in our national evolution that to him was likely inevitable but perhaps could be averted by a younger generation galvanized to resist it and move the nation in another direction, and older generations willing to listen to and organize together with young leaders. This sentiment is in keeping with his lifelong approach to grassroots activism and organizing, an approach that is at once independent yet inclusive. He was discussing the sociopolitical conditions of the early 1970s and its young generation, but the discussion reverberates into the present day.
This is part 2 in a series of posts about the "oral history heroes" encountered by Rebecca Bizonet in her work as Oral History Project Archivist. The National Historical Publications and Records Commission (NHPRC) awarded the Reuther Library a two-year "Documenting Democracy" grant to provide and enhance access to our oral history holdings, which she has been doing by arranging, describing, and publicizing the interviews, including writing about some of the interviewees who have made a particularly strong impression on her.