Landmarks of Labor
Posted August 22nd, 2017 by gstrassel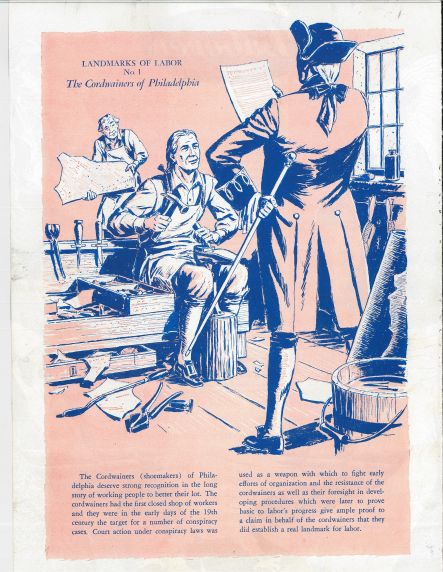 In 1955, The Laborer magazine commissioned a series of paintings titled "Landmarks in Labor", including them in their publications throughout that year. Each painting depicts and describes vital accomplishments of the American labor movement, from the birth of the eight hour day to the founding of the Knights of Labor. The images, found in a collection of labor union photographs, are being presented but the Reuther Library in anticipation for the upcoming Labor Day.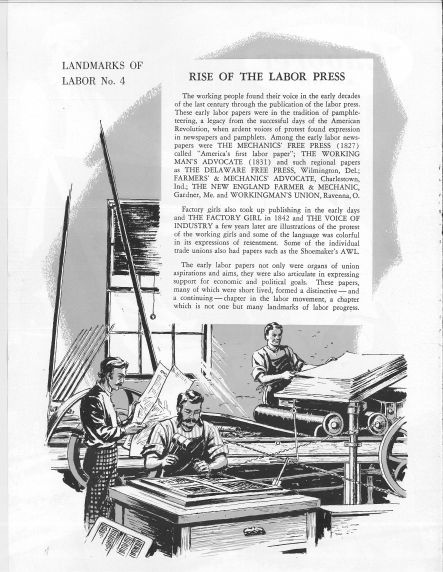 As Landmarks of Labor No. 4 states, "working people found their voice in the early decades of the last century through the publication of the labor press." At the Reuther library, hundreds of labor publications demonstrate this sentiment. For researchers looking to learn about the history and aspirations of the American labor movement, these collections, open and free to the general public, are quite possibly the richest resource available.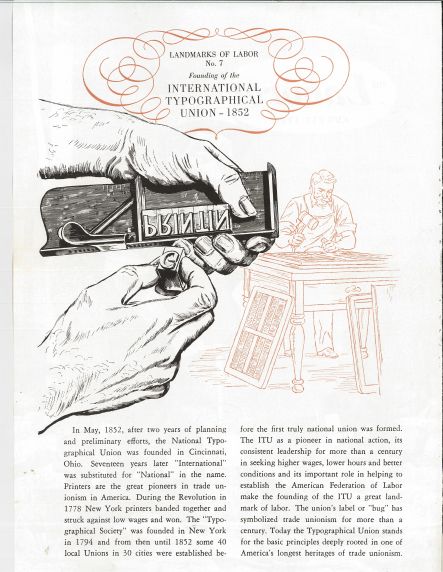 The International Typographical Union was a critical organization in the formation of American organized labor. For those interested in learning more about them, the Reuther Library has collections documenting locals of the Typographical Union, including the Columbia Typographical Union No. 101 Records, Detroit Typographical Union No. 18 Records, and the Chicago Union Printers Baseball Association Records.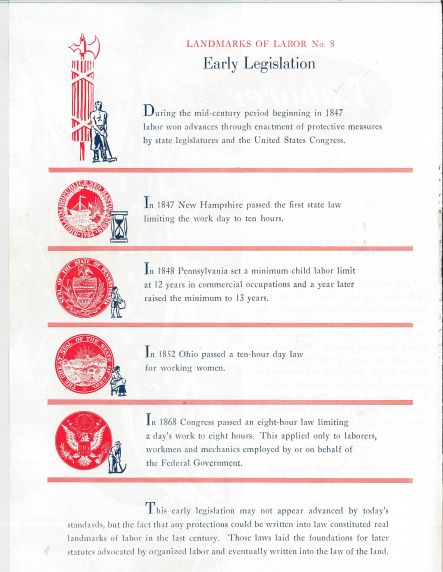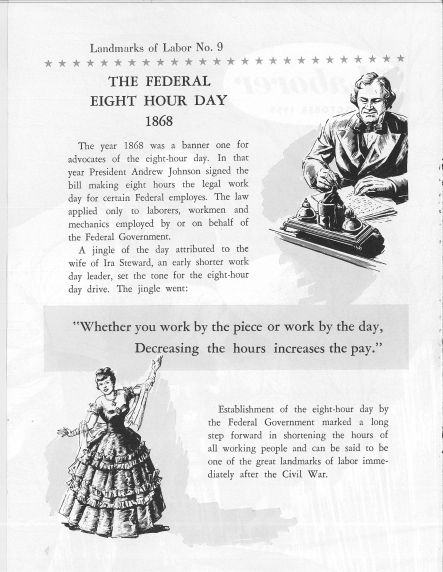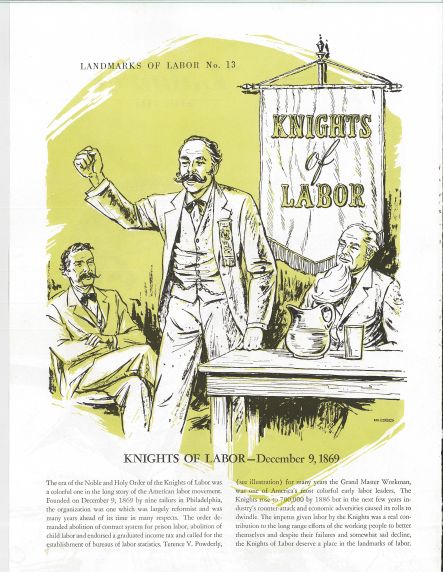 Publications from the Knights of Labor reside at the Reuther Library, including District Assembly No. 3 History, General Assembly Souvenir Journal, and General Assembly Proceeding. Because the issues date back to 1878, access is limited to protect the delicate and rare collection.
Gavin Strassel is the SEIU Archivist at the Walter P. Reuther Library