Event: "Larry Itliong: The Farm Labor Organizer Who Changed the World."
Posted November 15th, 2017 by mcourtney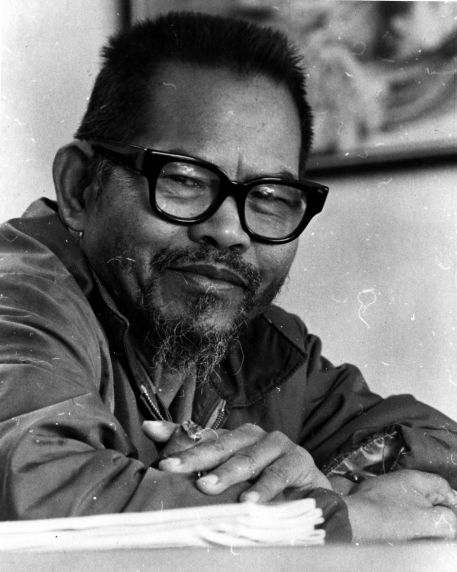 Dawn Mabalon, Associate Professor at San Francisco State University, will share her research on the life and work of Larry Itliong, a Filipino leader of California's farm labor movement. It focuses on relationships between Filipino and Mexican farm workers, reframing this struggle in multi-ethnic and multi-generational contexts to be more inclusive of radical Filipino American perspectives. The research draws heavily on the personal papers of Larry Itliong, as well as records from other farm labor leaders which are part of the United Farm Workers collection at the Reuther Library. Mabalon intends to publish a scholarly biography of Itliong, but is also working on a second version more accessible to children.
Mabalon's research visit is supported through a Sam Fishman Travel Grant, which provides up to $1,000 for scholars to support travel to Detroit to access archival records of the American labor movement in the Reuther Library. The award is named in honor of Sam Fishman, a former UAW and Michigan AFL-CIO leader.
Feel free to bring a lunch to this public presentation.
Monday, November 20, 12:00-1:00
Reuther Conference Room
Walter P. Reuther Library
5401 Cass Ave. Detroit Michigan
Please call 313.577.4024 with questions.