Collection Spotlight: UAW Local 600 Records
Posted May 15th, 2019 by gstrassel
in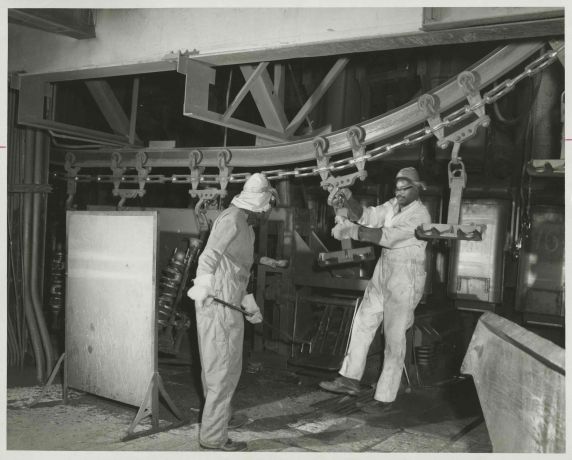 When I started as the UAW Archivist, one unprocessed collection stood as the clear priority to open to the public: The UAW Local 600 Records. The largest and arguably most influential local in the historic UAW, numerous researchers clamored for the papers since the union deposited them in the archives. Out of Dearborn, Michigan and representing workers from the massive Rouge River Factory Complex, some of the most indelible images of the UAW originate from Local 600. This includes a defiant Walter Reuther squaring off against Ford Motor-hired thugs on the factory's pedestrian overpass, Nelson Mandela declaring "I am a member of the UAW" at the Rouge factory and, more recently, with Bernie Sanders making his pitch to the union community at the Local 600 union hall. Beyond these headline-grabbing moments, Local 600 has been at the forefront of the labor movement's push to make American society more equitable. Notably, the local fought for a better integrated union and factories well before civil rights became part of the international union's platform. Communist members who helped organize Ford and form Local 600 played a major role in the union's tradition of progressive politics, but they also brought the Local into conflict with Walter Reuther's purges of far-left elements in the UAW. This may make the Walter P. Reuther Library an odd home for the Local 600 Records, but the union's role in pushing the UAW to become a force for justice makes us grateful Local 600 entrusts the archive with their historical records.
The Local 600 Records span from 1941 to 2010, illustrating a range of issues and work life at an iconic American industrial site. Extensive records that go all the way back to the first General Council meeting, the 75 linear feet of materials detail the breadth of the union's activities. Local 600's prominence also made it a frequent source for future leadership of the international union's Executive Board. Correspondence from UAW leaders like President Bob King and Vice President Jimmy Settles are notable in the collection. The records also contain considerable numbers of photographs from the local's Ford Facts publication. This photo series goes beyond union business, providing a moving resource of industrial imagery and portraits of life in Dearborn and Detroit.
Processing the Local 600 Records illuminated a portrait of the dramatic history of the UAW, and I look forward to researchers making use of these historical materials to draft new insights into everything from Michigan's early civil rights movement to transformations in American industry.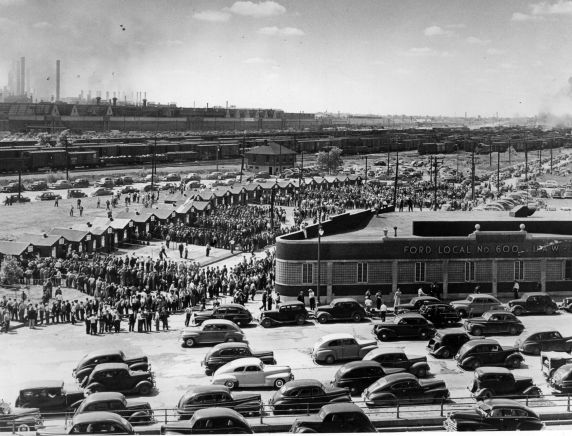 Gavin Strassel is the UAW Archivist at the Walter P. Reuther Library, Archives of Labor and Urban Affairs.