Constructing Apollo 11: UAW and the Space Race
Posted July 16th, 2019 by gstrassel
in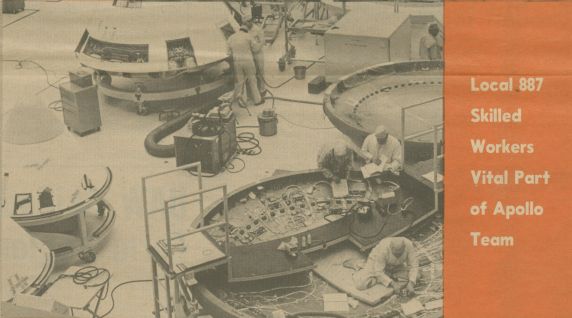 A triumph of science that landed astronauts on the moon for the first time ever, the singularly historic Apollo 11 mission succeeded thanks to the bravery of Neil Armstrong and his crew. On Apollo 11's 50th anniversary, it's also worth noting the contributions of UAW members who played a vital role in its success. Aerospace workers with North American Rockwell Corporation, members of UAW Local 887 in Los Angeles, meticulously built the spaceship that took the three astronauts to the moon and back to Earth. In an environment as unforgiving as space, a spacecraft must operate with exact harmony to prevent disaster. The UAW members at North American Rockwell made such an exemplary vehicle a reality, assembling the hulls, programming the ship's computers, and repeatedly inspecting the circuitry of the Apollo missions. Together, they constructed the iconic command and service module, made up of the cone-shaped command module and the service module that flew them through space. The worker's precision craft helped actualize the complex feat of engineering, making Armstrong's famous step for all mankind possible.
The UAW's archival collections at the Reuther Library contain correspondence between the union and NASA, notably to International President Walter Reuther for his member's dedicated work. The records also reflect the business between the UAW's Aerospace Department and the companies contracted by NASA to construct their space vehicles.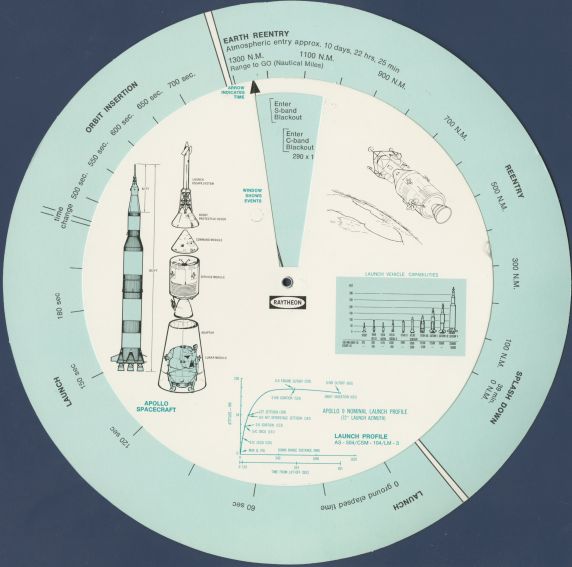 Wheel chart for Apollo 9. On the left is the UAW-built Command and Service Module, similar to Apollo 11's.
If you want to research with archival materials documenting the relationship between the UAW and NASA, these collections at the Reuther Library offer a rich variety of documents:
UAW President's Office: Walter P. Reuther Records
Propeller (Local 887 publication)
UAW Aerospace Department Records
UAW Special Projects Department Records
UAW President's Office: Leonard Woodcock Records
Gavin Strassel is the UAW Archivist at the Walter P. Reuther Library, Archives of Labor and Urban Affairs.