Remembering Walter and May Reuther
Posted May 8th, 2020 by gstrassel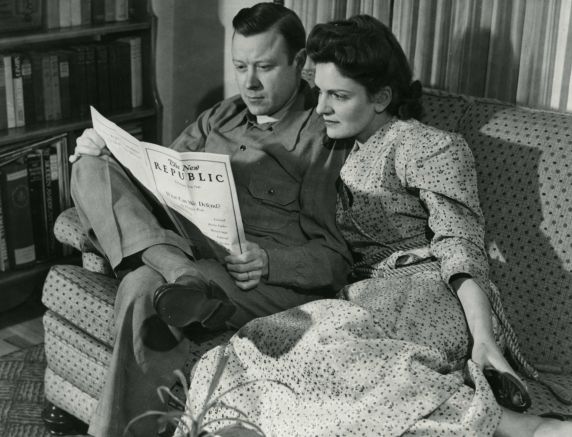 Today marks the 50th anniversary of the tragic passing of Walter and May Reuther. As we solemnly commemorate this event, we also celebrate the lives of two individuals who dedicated so much to the labor movement and transformed society throughout America and abroad.
As president of the UAW from 1946 to 1970, Walter became the preeminent trade union leader in the country, raising the standard of living for millions of workers while also putting the clout of the movement behind numerous social causes for the benefit of all. The landmark gains the UAW bargained for with the Big Three under his leadership produced a robust middle class, while the UAW pushed large amounts of financial and staff support to the work of social justice visionaries like Dr. Martin Luther King Jr. and Cesar Chavez.
May Reuther was a dedicated unionist in her own right, joining the Detroit Federation of Teachers even before meeting her future husband. She eventually left education to work side-by-side with Walter at UAW Local 174. Together, Walter and May faced backlash for their quest for democratic and honest trade unionism, weathering verbal attacks but also attempts on their lives. After May's official retirement from union business to raise a family, her savvy advice and steadfast support was the bedrock for success in the turbulent labor movement. Describing the convictions of his sister-in-law, Victor Reuther declared, "When it came to unionism in the defense of democracy, she was very much the evangelist, and was indefatigable..."
As the namesake of our institution, Walter has a special place here at the Archives of Labor and Urban Affairs. His foresight included realizing the need to preserve the labor movement's records of enduring value, and he championed a partnership between the UAW and the newly created archives at Wayne State University, a first of its kind partnership for a labor union. When our standalone building was unveiled in 1975, the University honored the labor leader by naming the facility the Walter P. Reuther Library. Today, the records documenting Reuther's work and his personal papers are preserved and made publicly accessible in the UAW President's Office: Walter P. Reuther Records. While our facility is temporarily closed to the public, we hope you visit the online resources below to learn more and about the life and times of Walter and May.
"No Greater Calling: The Life of Walter P. Reuther" digital exhibit, with audio of Walter's speeches, image galleries, and more.
Battle of the Overpass image gallery and blog post.
Walter's speech at the March on Washington for Jobs and Freedom, 1963.
List of materials at the archives about Walter Reuther.
Blog posts on Walter Reuther's works:
His work with Cesar Chavez and farmworkers
Jack Conway, Walter's longtime advisor and friend
The UAW and environmentalism

Gavin Strassel is the UAW Archivist at the Walter P. Reuther Library, Archives of Labor and Urban Affairs.