(26150) Purple Gang, Collingwood Massacre, Victims, Detroit, 1931
Posted July 19th, 2012 by eclemens
Crime scene photograph that shows the bodies of Joe Lebovitz and Hymie Paul after they were gunned down by members of the Purple Gang.
Caption reads: "Scene in the living room of apartment 211 - 1740 Collingwood Ave (City of Detroit). Taken September 16 1931 at 4:00pm by Detective Edward Crimmins."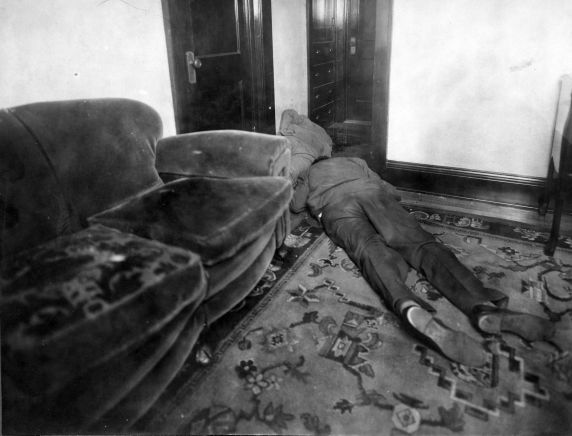 Photographer:
Det. Edward Cumming, Detroit Police Dept.