2012: The Reuther Year in Review
Posted December 11th, 2012 by jruss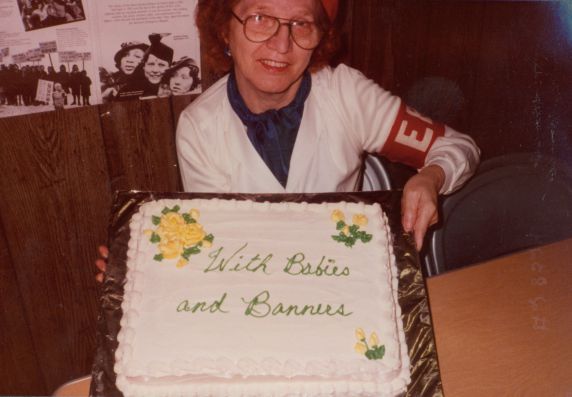 2012 was a big year for the Reuther. We've reported on most of the developments, achievements, and activities in our annual newsletter and on our blog. A few items have not enjoyed their deserved recognition, however:
In 2012, we nearly quadrupled our server capacity, giving us room to expand our vital digital initiatives in the future.
The 2012 AFSCME convention saw the culmination of a multi-month celebration of AFSCME's 75th anniversary. Our AFSCME archivist, Johanna Russ, contributed to the exhibit and video produced in recognition of the union's milestone.
Our SWE Archivist, Troy Eller, published an article, "Publicity, Recruitment, and History: Society of Women Engineers," in Centaurus, the official journal of the European Society for the History of Science. This article was the result of Troy's presentation at an international conference in Paris in 2011 on women in science, technology, engineering, and medicine.
We completed our first effort at partnering with the Wayne State University School of Library and Information Science to have archives students write for our blog. The resulting posts were published during and after the spring semester. We will be working with SLIS faculty again to incorporate our blog into future coursework.
In addition to our SEIU image gallery expansion, we have added a number of great photos to two other galleries this year. To see this fascinating new content, check out the Tony Spina: Portraits Gallery and the Metro Detroit Ethnic Communities Gallery.
Finally, on a personal note, four staff members welcomed new babies to their families in 2012. Apparently no boys and no consonant names were allowed. Babies Iris, Evangeline, Imogene, and Abigail are now part of the Reuther extended family.
Johanna Russ was the Archivist for the American Federation of State, County, and Municipal Employees (AFSCME) from 2008 until 2013.