2010: The Reuther Year in Review
Posted December 6th, 2010 by jruss
in
2010 was a big year for the Walter P. Reuther Library. The Reuther's major collection, the Archive of Labor and Urban Affairs (ALUA), turned 50, and the Reuther Library's building, which houses ALUA and the Wayne State University Archives, was completed 35 years ago in 1975. While celebrating these two milestones, we accomplished many goals.
For the first time, in 2010, all Reuther Library finding aids are available online through our website. PDF versions of finding aids can be downloaded below each collection abstract. Check out our complete list of collections.
2010 saw another first as we completed a listing of the publications housed at the Reuther. We invite you to explore this extensive index of published material.
We also created a number of exhibits in 2010. Opened in 2009, "Still Delivering: A History of the Letter Carriers" remained on display in our main gallery through the summer of 2010 when we mounted a new exhibit, "75 Years of Solidarity: A History of the UAW." This exhibit opening coincided with the United Automobile Workers' convention, which was held in Detroit. A smaller version of the exhibit was displayed at the UAW convention.
We also sent traveling exhibits around the country to the conventions of many of our major donors, including the American Federation of Teachers (AFT), the Coalition of Black Trade Unionists (CBTU), the American Federation of State, County and Municipal Employees (AFSCME), the National Association of Letter Carriers (NALC), and the Society of Women Engineers (SWE).
On October 26, 2010, we opened our current exhibit, "Solidarność: Poland's Struggle for Freedom." We were deeply honored that Lech Wałęsa, leader of the Polish Solidarity Movement, former president of Poland, and winner of the Nobel Peace Prize, attended the event. Below you see him posing with Reuther staff members responsible for the exhibit and with Wayne State University professors and students who translated the exhibit text panels into Polish. You can see more pictures of this and other exhibit openings in our new Reuther Events Gallery.
In 2010, we also launched this blog. Explore our older posts to learn more about our collections and the stories they tell.
Finally, please check out our annual newsletter for more information on what we've been up to this year. Happy Holidays to you and yours!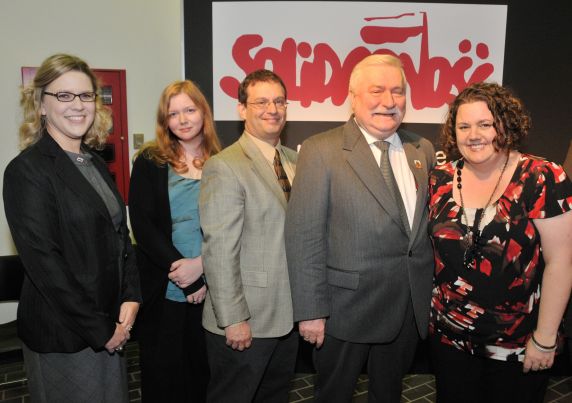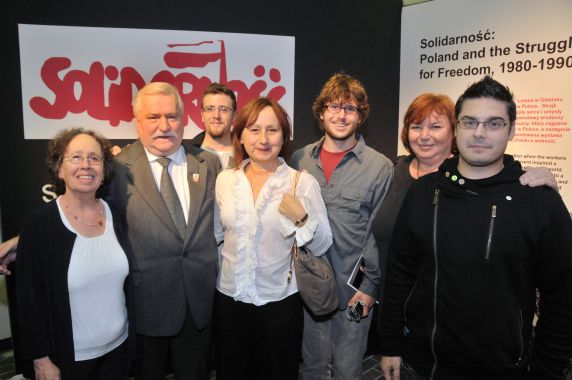 Johanna Russ was the Archivist for the American Federation of State, County, and Municipal Employees (AFSCME) from 2008 until 2013.