Digital Collection Announcement: Antecedents to Education Reform Historical Collection
Posted August 20th, 2012 by dgolodner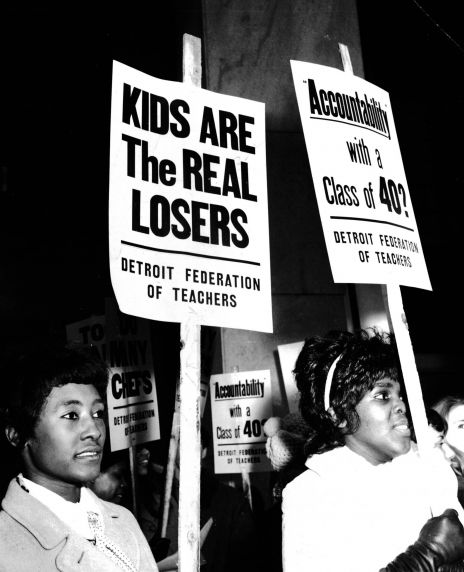 Students around the country will be heading back to school in the coming weeks, and with the upcoming presidential election, debate about public education in America is increasingly in the news. The Walter P. Reuther Library and the Wayne State University Library System are pleased to announce a recently launched digital collection to contribute documentary evidence to this debate: "The American Federation of Teachers (AFT) Antecedents to Education Reform Historical Collection." This remarkable digital text collection is comprised of nearly 30 years of historical records that illustrate efforts on the part of AFT leaders and members to initiate reforms in the areas of United States public education, tenure and academic freedom for teachers, civil rights, collective bargaining, and public employee unionism.
Highlights of the growing AFT collection include documentation about the "Toledo Plan," the first Peer Assistance Review program started in 1981 and modeled throughout the country since its inception; the Professional Education Program from Pittsburgh; and Dade County Shared Decision Making program. For more information or questions on how to add documents to this growing online collection please contact the AFT archivist, Dan Golodner.
Visit the Collection here and please share widely. (http://dlxs.lib.wayne.edu/aft/)
Daniel Golodner is the Archivist for the American Federation of Teachers (AFT).